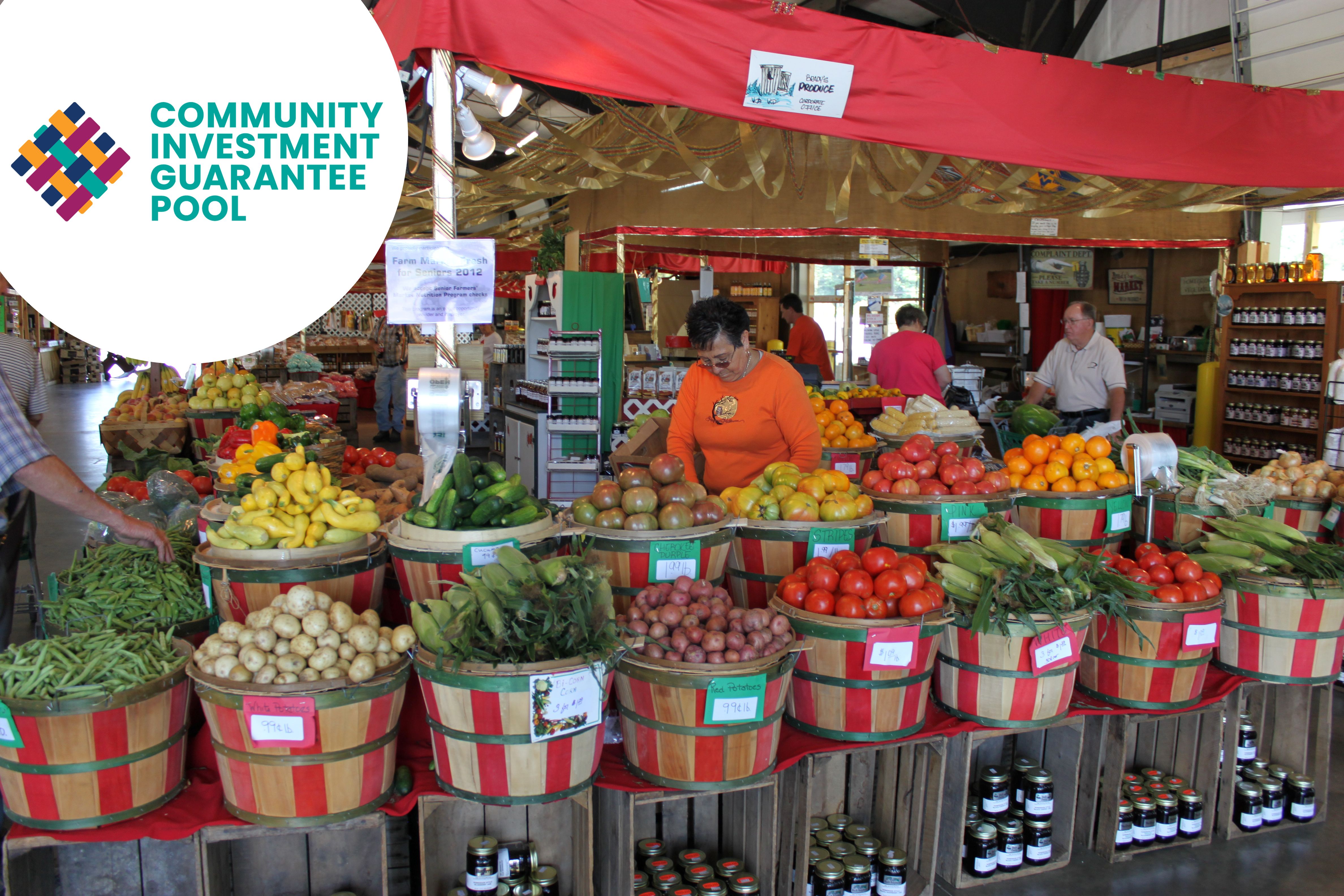 The Community Investment Guarantee Pool (CIGP) is a new, national financing tool for intermediaries participating in affordable housing, small business and climate lending.
A cohort of foundations led by The Kresge Foundation selected LOCUS Impact Investing to be the program manager for this initiative that will leverage balance sheets for impact and accelerate community investments by making more and new types of community development transactions feasible.

For Interested Intermediaries
CIGP will accelerate community investment in the United States by pooling unfunded guarantee commitments and providing targeted guarantees to community lenders, investors, and intermediaries. We have $38 million available for unfunded guarantees.
Click here to download an overview for intermediaries outlining the basics of the CIGP program. Interested intermediaries can also find our program and underwriting guidelines here.
COVID-19 Rebuild:
Given the rapidly changing economic climate, we are seeking compelling and well-purposed guarantees to be utilized during the rebuilding of our economy.
The types guarantees, guarantee users and terms we are seeking:
Acknowledge that mission alignment is imperative. CIGP has a deliberate focus on racial, gender and economic equity at the intermediary and/or end user level
Guarantees are made at the enterprise/fund level, not on individual projects. However, guarantees can apply to a "pool" of loans or loans made under a specific lending program
Commit to a $1 million guarantee minimum
Pay at least a 1-2% annual fee on the total guarantee amount committed
Start deploying guarantees within one year of guarantee closing; fully deploy guarantees by the end of three years
Guarantee terms range from 5-12 years
Willingness to take a first loss position of at least 5%
Demonstrate either a 5 to 1 direct leverage or 10 to 1 indirect leverage
Lending sector must be in affordable housing (single or multi-family), small business, climate or a combination of aforementioned sectors
All U.S. geographies considered: Preference given to CA, CO, DE, FL, GA, MD, NC, TX, VA, and Seattle.
Organizational audited financials
Reviewed CIGP Program and Underwriting Guidelines
Strong desire to "crowd in" private capital
If you have a potential CIGP guarantee and are interested in participating in our program, please complete our intake form.
Completed forms will be reviewed internally and we will reach out to your organization if we have any questions or desire further follow-up. 
CIGP is committed to racial, gender and economic equity.  Please note that proposed guarantee uses with defined impact and focus on equity will be given special consideration.  Also, please note CIGP is not a grant facility.  Our investors are willing to incur some losses for deeper impact, but this is not a relief/grant program.  Our hope is to de-risk investments to crowd in additional private capital. 
Over the next few years, we hope to grow the pool to at least $75 million and create a sustainable piece of community development financial infrastructure.  We consider you our partners in the development of this innovative financial tool.
Thank you for your participation.
Sincerely,
The Community Investment Guarantee Pool Team at LOCUS Impact Investing
---
Not currently interested in a guarantee but want to stay informed?  Please join our CIGP Intermediary mailing list.
---
Si desea obtener mas información sobre el Fondo de garantía de inversión Comunitaria, témenos recursos en español para ayudarlo. Envíanos un correo electrónico a cigp@locusimpactinvesting.org.
Gracias.

For Interested Investors
For investors concerned with creating impact, guarantees can be a powerful tool. By taking unfunded guarantees and pooling them together, the CIGP will:
Centralize a source of credit enhancement for intermediaries
Reduce complexity by building capacity to deploy and manage guarantees
Accelerate community investment without requiring current endowment liquidity
Mitigate losses by sharing them pro-rata across a pool of guarantors
Click here to download an overview tailored to investors covering the basics of the CIGP program or reach out to cigp@locusimpactinvesting.org for additional information.
More Information
For more about CIGP, check out some additional resources or reach out to LOCUS at cigp@locusimpactinvesting.org.
Check here for more about LOCUS and our team of experienced professionals.