Reflecting on a Growing Movement
This month, we take a look at the Community Investment Guarantee Pool, a new initiative aiming to bring more philanthropic resources to bear against complex challenges.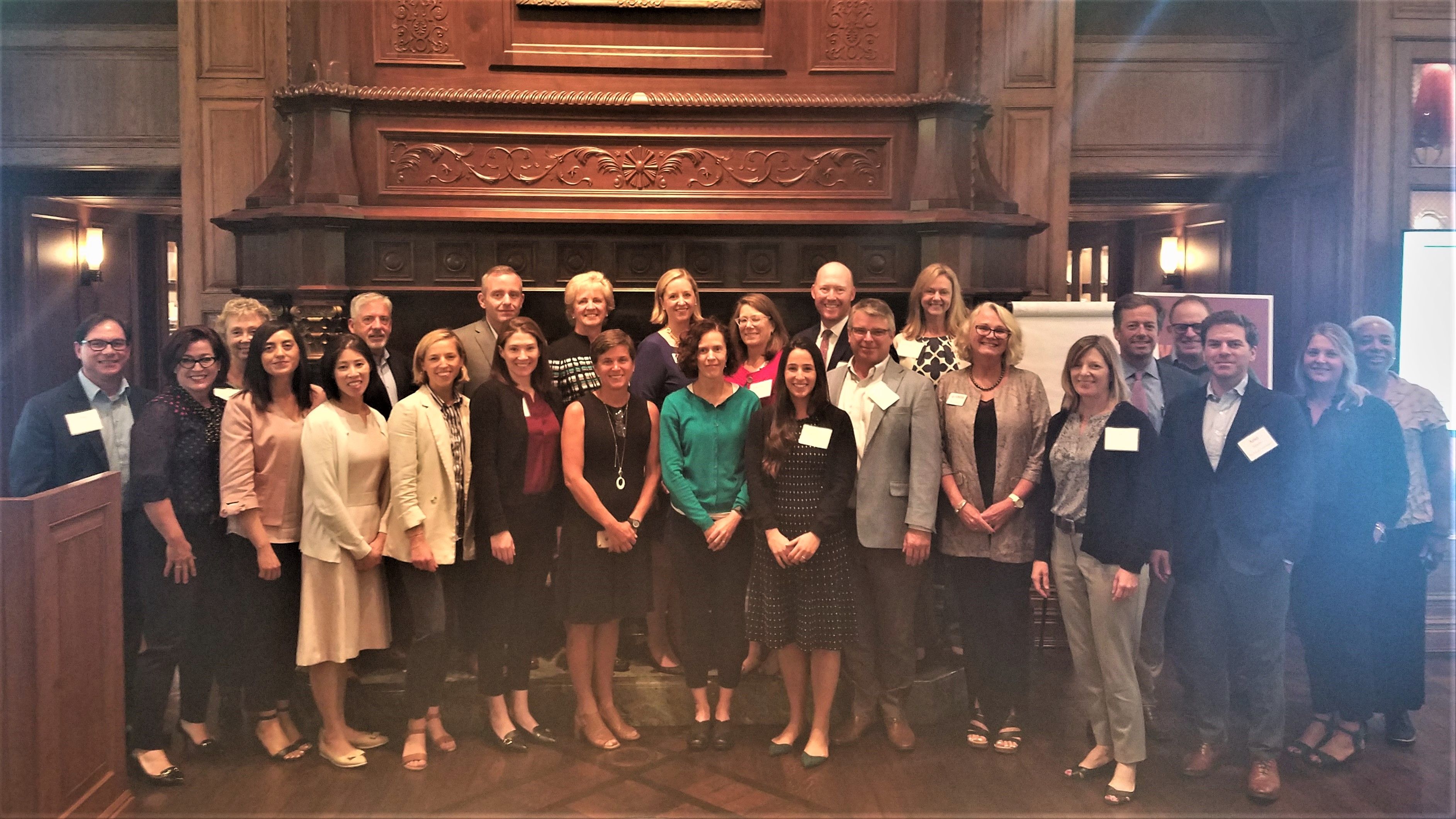 Impact-focused institutions have their work cut out for them. Lack of affordable housing, shortage of family-supporting jobs and looming climate-driven changes are just some of the challenges that weigh on philanthropies and the communities they serve. In response, more foundations are adopting innovative approaches like local impact investing to leverage more of their endowments toward meaningful social change. Nationally, foundations collectively control almost $1 trillion in assets.  A new initiative from several major members of the philanthropic community aims to leverage more of those resources to address complex community issues.
In December, a cohort spearheaded by The Kresge Foundation signed into being the Community Investment Guarantee Pool, or CIGP for short. Selecting LOCUS as program manager, nine national philanthropies alongside a healthcare system convened to provide a $33 million pool of unfunded guarantees for intermediaries operating in affordable housing, small business and climate lending. CIGP intends to broaden the range and scope of possible community development transactions, boosting community investment and making tangible differences in its targeted sector areas.  Intent focus will be paid to racial, gender and economic equity for all potential guarantee uses.
This one-stop guarantee source increases philanthropies' capacity to manage and deploy their guarantee portfolios. The Pool allows each guarantor to mitigate risk by sharing possible losses pro rata across all investors. The Kresge Foundation, The Annie E. Casey Foundation, The California Endowment, Chan Zuckerberg Initiative, CommonSpirit Health, Gary Community Investments, Jessie Ball duPont Fund, Phillips Foundation, Gary Community Investments, Seattle Foundation and Weingart Foundation are all investors in the Pool, while the Rockefeller Foundation plans to provide operational support.
Philanthropies that seek meaningful change in sectors and communities often recognize that grantmaking alone may be insufficient to create change. Increasingly, foundations are aligning their portfolios with mission and identifying how to put more of their assets to work. This new path is challenging for foundations seeking to preserve their long-term grantmaking capacity. It requires a willingness to consider community impact and financial return in investment decisions. Guarantees provide a potential on-ramp to such investing, helping to unlock traditional risk-adverse capital while remaining on the books of the foundation.  
A financial guarantee is a promise from one organization to take on a portion of the debt obligation of another in the event of default; guarantees mitigate the risk taken on by lenders and help secure otherwise uncertain transactions. If you understand the concept of a parent co-signing a child's car loan, you understand guarantees.
Unfunded guarantees provide a mechanism for foundations to leverage their balance sheets for impact while preserving and growing their endowments. Foundations like Kresge have already curated guarantee portfolios as part of their overall impact strategy. Since 2011, they've built $70 million in guarantee commitments and unlocked $780 million in investor capital for projects they care about, all without dipping into their endowment.
CIGP collectivizes the guarantee practice. The guarantors funnel transactions through a single entity, CIGP, which then provides users – intermediaries like community development financial institutions – with a central source of credit enhancement.  Organizations that create social returns can be hindered during the capital seeking process, but a guarantee from a philanthropic institution can provide a powerful credit enhancement and help get vital community programs off the ground.
CIGP expects to deploy the first guarantees this spring and aims to grow the Pool to over $75 million. It not only has immense impact potential but provides a proof of concept for future credit enhancement collaborations. We're excited to watch this initiative grow and track its influence in getting capital flowing for community investments!