A Year to Remember
Reflecting on 2021, Its Challenges, and Our Partners' Successes
---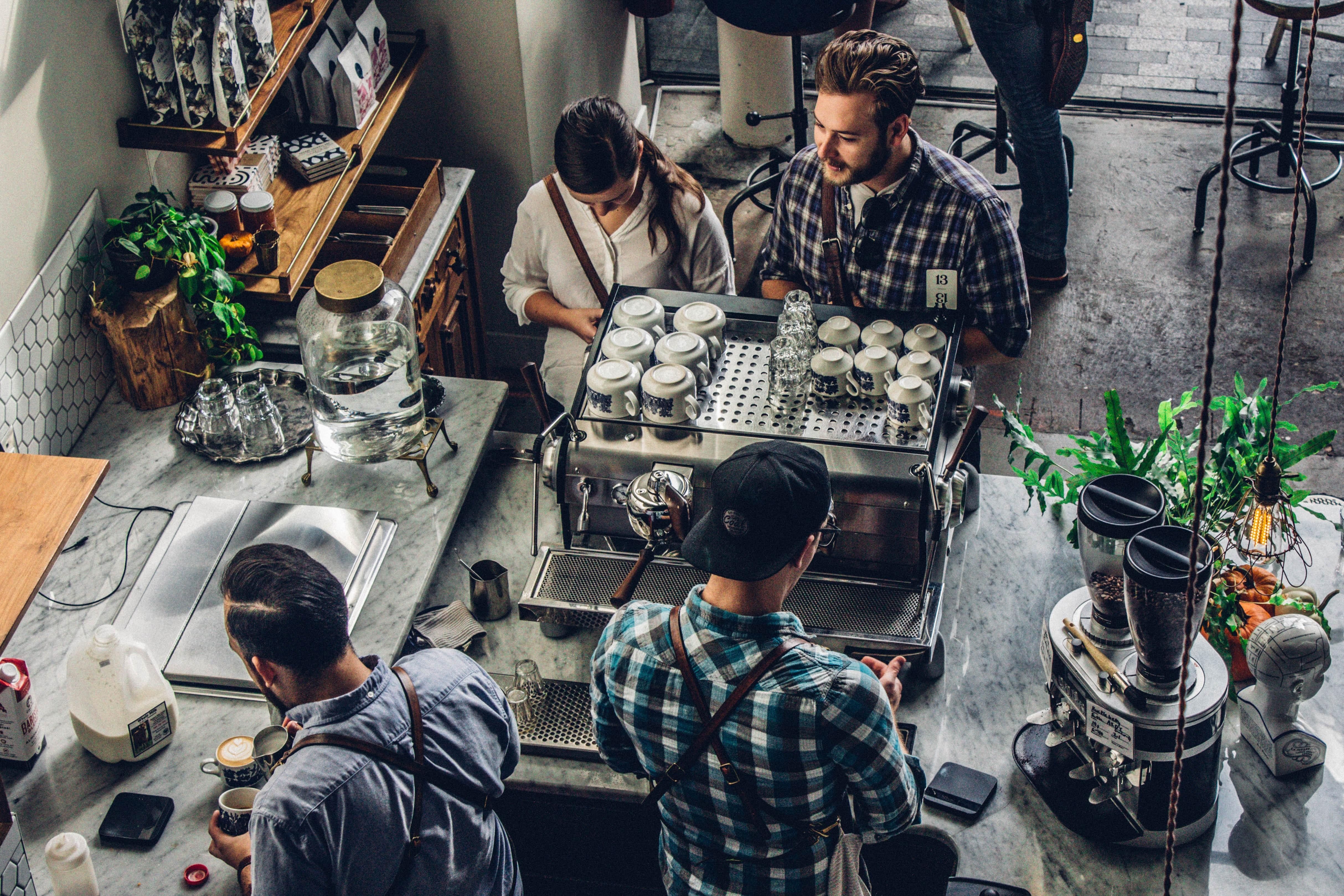 ---
By Sara Stremlau,
President, LOCUS Impact Investing
Some of you may take exception with the title of this piece, asking questions such as: How can a year that began in pandemic and is ending with some – but not enough – progress be a "year to remember"? How can a year that has seen an epidemic of racial injustice be a "year to remember"? How can a year where too many families face the threat of losing their homes be a "year to remember"? For all those reasons – and more – we choose to keep the challenges that our communities face top of mind while we also reflect on the urgency of the work ahead – for LOCUS and our philanthropic and mission-driven partners. In this end-of-year moment, we reflect on what we've learned across 2021, lift up the important work being done by our partners, and vow to do even more in the year ahead.
The LOCUS team is privileged to work with a range of mission-driven institutions across the country with whom we are learning how capital can be a tool to drive equitable prosperity and make a real impact in communities where people live, work, and raise their families. We'd like to share three learnings from this past year.
One, philanthropy along with their mission-driven partners are being called to courageousness – to bring more of their assets to bear on the challenges and opportunities communities face.  Being courageous starts with the board having "hard conversations".  Those conversations must include discussion about the source of philanthropic assets (e.g., from extractive industries, the sale of a non-profit hospital system) and how the historic realities of our places (e.g., redlining and discriminatory housing practices) have contributed to the present-day realities for many community members. Boards also need to consider where the institution's assets are invested currently and if those investments are actually working contrary to mission. Most importantly, philanthropy needs to engage the community to understand where philanthropic assets are needed to help the community achieve its dream of a more prosperous, equitable future.
We believe that place-focused institutions, foundations in particular, have an obligation to their communities to go beyond grantmaking and activate investable assets for impact. Many of the challenges communities face require capital solutions with more creativity, risk-tolerance, and long-term commitment than grants alone can provide. Fortunately, the organizations we work with are demonstrating courageous leadership through partnership with their communities:
The Topeka Community Foundation in Kansas has committed a percentage of their assets to local investments that create sustainable and transformational change, prioritizing community impact while generating some financial return. They are using this new tool to advance their commitment to make progress on the social determinants of health. Their first investment supported the startup of a childcare center in East Topeka – a former "childcare desert" – a part of the community where health outcomes depend largely on zip code.
The mission-driven founding guarantors in the Community Investment Guarantee Pool (CIGP) are leveraging their balance sheets to accelerate community investments with a very explicit commitment to embrace diversity, racial equity, and inclusion in all aspects of the work. CIGP has now deployed almost half of its pool across five guarantees supporting affordable housing and two supporting small businesses. One of the small business beneficiaries is MoFi, a CDFI in Montana that used the guarantee to support a new working capital loan program for small businesses damaged by the pandemic. MoFi has made nearly $5M in loans, 33% to female entrepreneurs and 20% to BIPOC entrepreneurs. According to MoFi's CEO, Dave Glaser, the guarantee "enables CDFIs to be more of who they need to be."
Two, philanthropic and other mission-driven capital needs to be catalytic. Being catalytic often means stepping in with investment when others won't or accepting lower financial returns in favor of community impact. It can also mean tolerating more risk than other less mission- or community-motivated investors might. At the same time, catalytic investors need to have candid, ongoing conversations about risk, reconciling differing opinions about what risks are worth taking and when. The ongoing public health and social crises we face as communities have shown the need to continually evaluate on-the-ground conditions and how those conditions impact the need for catalytic capital.
It is also important to recognize that many of the traditional tools we use to assess investments – due diligence, reliance on credit scores, property appraisals – can perpetuate systemic inequities in our capital system. Catalytic investors need to use new tools or adapt existing tools to acknowledge these inequities. Again, our partners are leading the way:
The Rochester Community Foundation is committed to racial equity and has prioritized collaborating with partners and engaging all community perspectives, particularly BIPOC voices, in their work. Their mission investing program is focused on supporting intermediaries that are serving entrepreneurs of color in the city's downtown neighborhoods. Together with LOCUS, the community foundation conducted due diligence on several prospective partners. This assessment process enabled Foundation decision-makers to have conversations around mission alignment, financial viability, partner capacity, prospective community impact, and equity considerations.
Invest Appalachia is a regional social investment fund designed to accelerate community investment across Central Appalachia. As investment manager, LOCUS and the IA team worked with regional partners to establish an investment policy that considers the unique conditions in the region and prioritizes access to flexible and creative capital. Ultimately, a community advisory council will provide ongoing input about common investment obstacles in the region. This way, the fund can step in with the right kind of capital to advance wealth-building opportunities – the very definition of being catalytic.
Three, we are stronger together. The impact of this work is accelerated when peers share, when ecosystem partners collaborate, and when investors and investees work together:
For much of this year, we've been hosting a series of Community Investor Circle Conversations – opportunities for community foundation active local investors to share what they are doing, what they are learning, and what they are struggling with as they work with their communities to invest locally. We capture what we hear during these conversations into short field-building pieces so that this practical knowledge is available to other community investors, wherever they are on their journey.
The Olamina Fund was created to close funding gaps for organizations that are led "by and for community members". Their commitment to putting the community at the center of governance is evidenced by the Community Advisory Board, community stakeholders who provide input on strategy, review investment opportunities, make credit decisions and contribute to decisions on the investments into the fund that Olamina is willing to take. This commitment to share power with community partners is a model for other community investors to follow.
These examples of leadership by philanthropy and mission-driven investors in partnership with their communities give us great hope for the future. Here are some things we are looking forward to in 2022 as we get set to celebrate our 5th anniversary:
We are excited about VCC's new leader, Amir Kirkwood, and how a community development bank, CDFI, philanthropic consulting organization and investment advisory can work together to ensure that communities have the capital they need to create equitable prosperity.
As the local impact investing movement continues to grow, we are thinking about and investing in the infrastructure needed to help our partners deploy more of their capital to support affordable housing, childcare, BIPOC entrepreneurs, climate solutions and other community-identified opportunities. Watch for updates in the year ahead!
We are advancing our commitment to diversity, equity, and inclusion – both internally and in the work that we do. We will always challenge our partners on the ground to consider how local impact investing can help to address the systemic inequities that pervade our capital systems.
While we are excited by the learning we've done with community foundation local investors, we recognize the need to build that movement – to provide the support needed for more community foundations to take courageous action. We will be focused on growing that movement and refining the way we think about "effective and equitable" local investing practice.
As CIGP enters its third year, we plan to capture and share our learnings even while we provide more credit enhancements to diverse intermediaries in both rural and urban places across the country.
For the LOCUS team, 2021 has been a year to remember. We are inspired by the work of our partners. And we look forward to working with more mission- and values-aligned partners across the country in the year ahead. As you head into some well-deserved time off during this holiday season, we'll leave you with this challenge: What steps will your organization take to become the courageous, catalytic investors that communities need? Best wishes for a safe, restful holiday season from the LOCUS team!