Beyond Us
Collaborating to Build a Purposeful Community of Practice in Your Place
---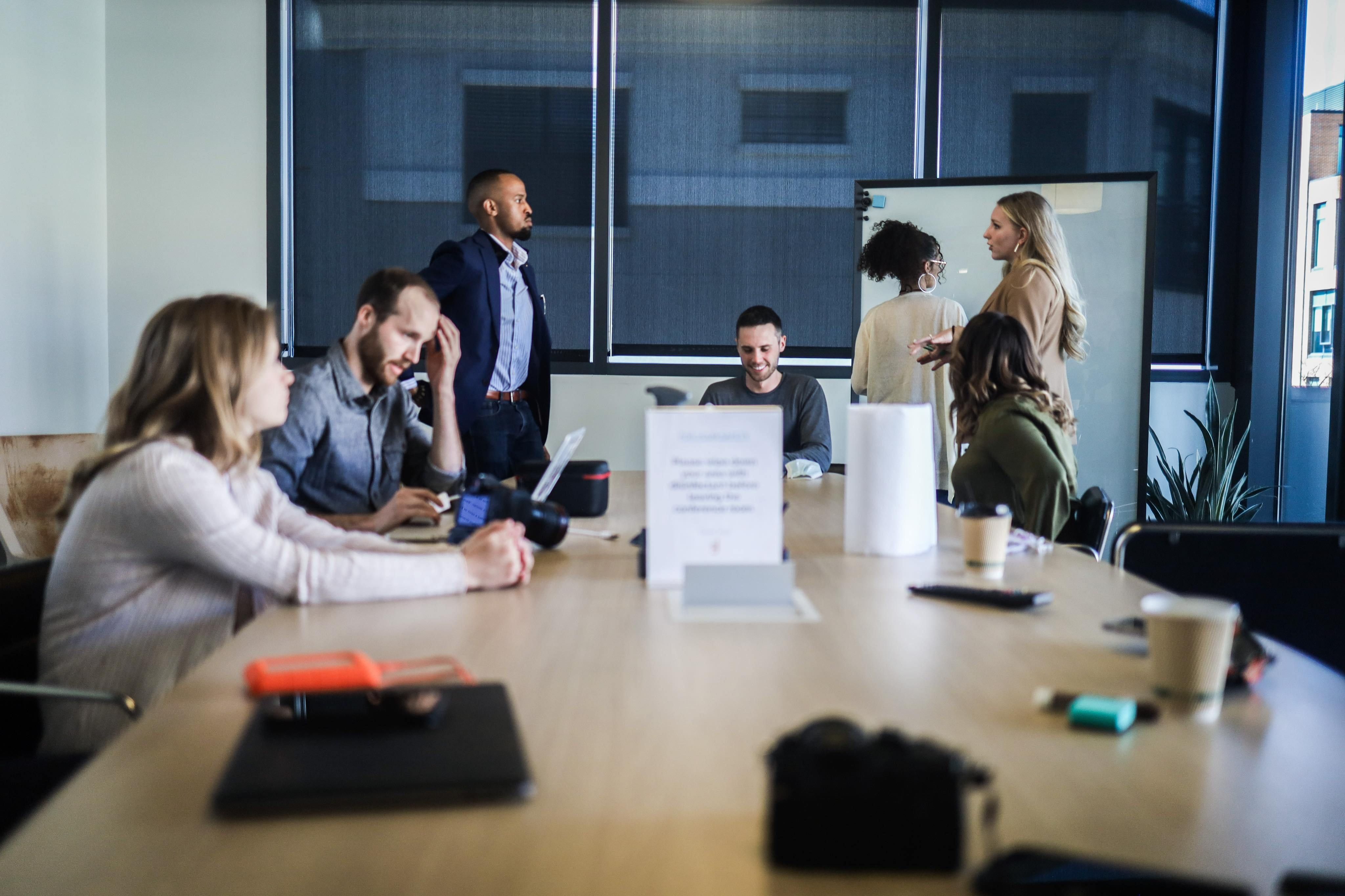 ---
This month, we are focusing on the ways in which foundations and mission-driven investors cultivate purposeful communities of practice to address challenges – and opportunities – posed by local or place-based impact investing. Commonly, communities of practice grow organically out of a need to connect with others for the purpose of information sharing, problem solving, evolving practice, and networking building. Importantly, not every community is a community of practice, and not every community of practice is purposeful. We want to focus on three purpose-built communities of practice that were formed to advance discreet local (or place-based) impact investing goals.
"We're not alone."
Example: Indiana community foundations
Purpose: Build institution commitment and technical "know how"
Although local impact investing is a growing movement among community and other place-based foundations, the perception remains that certain organization types, geographies, and asset sizes can't make the leap to action. It's not uncommon for the LOCUS team to hear, "That might work elsewhere, but it can't work here." Or "If we had more assets, we'd do this work." Or "We don't have enough staff or expertise to become local investors."  While storytelling goes a long way to addressing these misconceptions, a community of practice can more deeply equip foundations to step into the role of local impact investor.
In Indiana, LOCUS and the Indiana Philanthropy Alliance (IPA) are underway with our second cohort of the Local Impact Investing Accelerator. Over the course of nine months, each of the five participating community foundations will develop local impact investing strategies, policies, guidelines, and implementation workplans. While the work of program design takes place through a series of individualized coaching sessions, participating foundations routinely update their peers on progress to-date, offer insights and recommendations, and troubleshoot obstacles together. By year-end, the impact of these two cohorts will be nine new community foundation local impact investors deploying tens of millions of dollars across Indiana. This emerging community of practice is built to do three things.
Include diverse stakeholder perspectives and voices: Local impact investing requires champions from across the foundation and community. Accelerator teams are asked to convene working groups that draw from board members, investment committee members, executive leaders, and staff from program, donor services, and finance departments. Together, these stakeholders are asked to balance and ground truth the perspectives of boards, donors, and community partners.
Balance learning and doing: It's easy to get stalled in perpetual learning mode without moving to action. The Accelerator prioritizes building the systems needed to act while also establishing the expectation that programs will evolve over time. As part of a peer cohort, foundations are able to see and learn from each other, including replicating proven models as a way to get started.
Be accountable to the realities of the ecosystem: Investing through intermediary partners is a chosen "first step" for many local investors. But what if your ecosystem lacks such partners? One step in the accelerator process is to understand the local ecosystem – to engage with existing partners, understand the gaps in the system, and when needed, use foundation grantmaking to strengthen the system. Local banks and credit unions, public development agencies, and community nonprofits may, with the right support, be the partners foundations need to confidently step into the practice of local investing.
"We need to learn from others to advance our local capital ecosystem."
Example: Place-based guarantors in the Community Investment Guarantee Pool
Purpose: Grow understanding of guarantee models and encourage replication in discreet regions and communities
Endowed mission-driven institutions, like foundations and healthcare systems, steward a tremendous number of financial resources - only a fraction of which are marshalled for impact. The vast majority of these endowed resources carry only one burden – achieve the financial returns that allow the organization to continue future philanthropic and impact activities. But this dynamic can be upended. There are emerging approaches to mobilizing endowed resources to tackle the "great challenges of our time," like climate change and the racial wealth gap. It's clear that we need more mission-driven investors, but beyond that, we need those investors to use more innovative and catalytic capital tools such as unfunded guarantees and credit enhancements. But what will it take to make this a reality? Further, what will it take to help these practices take hold at a community level?
For lessons learned, we look to the Community Investment Guarantee Pool (CIGP) – a first of its kind platform allowing guarantors to combine resources and expertise by establishing a single, one-stop-shop for intermediary lenders in the climate, affordable housing, and small business sectors. CIGP operates to scale the use of unfunded guarantees through three layers of intentional design. CIGP is a centralizing piece of infrastructure, a product innovation hub, and an evolving learning community of practice. To that last function, guarantors are engaged in a multi-dimensional community of practice. Not only do guarantors have the opportunity to convene quarterly regarding CIGP learnings and evaluation, but also, guarantors are granted access to Finance Advisory team meetings where leading practitioners in the Climate Solutions and Affordable Housing spaces gather to share insights and expertise that will ultimately inform guarantee structures.
For several participating place-base guarantors, CIGP offers a pathway to network with larger national organizations and to elevate the profile of their communities and their local partners. These guarantors have the opportunity to build institutional understanding of guarantees and other catalytic capital approaches that can be adapted and replicated within their local communities. When thinking about making that translation, those funders will need to consider how to rebuild that community of practice in their places:
Educate to create a shared language and understanding of guarantees and catalytic capital;
Analyze how a national guarantee model might be adapted to work within a local context;
Understand barriers to usage/adoption by local investors (e.g., education, opportunity sourcing, guarantee structuring and monitoring); and
Encourage collaboration to overcome these barriers.
"We want to inform how 'outside' capital comes into our place."
Example: Invest Appalachia
Purpose: Ensure that the needs of grassroots partners are designed into a fund structure
Most communities in which we work are guided by a common goal – "We want our community to be better off and serve the interests of more people." A critical step to advancing this goal involves place-based institutions bringing more capital to bear and anchoring endowment resources in communities – the work of local impact investing. But even with these additional resources, there likely remains a need for 'outside' capital from public, private, and/or philanthropic sources. With local resources already at the table, the question becomes "how can we use 'outside' resources to leverage our community assets?" A set of partners in Central Appalachia have taken action to address this question.
Invest Appalachia (IA) emerged from the collective vision and action of organizations committed to building an investment ecosystem that was both effective and responsive to the people and places in the region. The goal for IA was to complement the work of existing investment partners and plug gaps in the system.  As IA moved from idea to implementation, the commitment to becoming a regional investment fund "built by and for the people of Central Appalachia" remained at its core. The community of practice that gave rise to IA continues to inform its way of working in the region.
Design with Partners: IA engaged a set of intermediary partners to inform and ground truth the emerging investment strategy and governance for the fund. This collaborative approach built shared understanding of the purpose for a blended capital fund and the value it would bring to investment partners in the region.
Engage Regional Partners around Impact:  IA is building a Community Advisory Council (CAC) to provide ongoing input on priorities for the region's development, impact goals for IA, and opportunities to bring more catalytic dollars to bear on capacity building and investment opportunities. The CAC is one mechanism to ensure that the emerging opportunities in the region are reflected back to the capital pool in a systematic and intentional way, both now and in the future.
Invest with Partners: IA brings a "partner first" approach to all aspects of the work including investing. IA is being intentional about engaging regional intermediaries and expects most investments to be in partnership with – not competitive with – place-based lenders and funders.
All three examples demonstrate the benefits of collaboration – working with ecosystem partners, peer institutions, and co-investors – as a way of addressing both the challenges and opportunities of investing in place. As more mission-driven investors consider how they use more of their assets to create impact in place, these lessons about "not going it alone" become increasingly relevant. At LOCUS, we believe that philanthropy and mission-driven investing works best when it is done in partnership with communities. We are always looking for great examples of innovative partnerships that demonstrate the power of collaboration in fulfilling impact investing's promise of community impact. Let us hear from you!