Building an Investment Ecosystem: Central Appalachia's Journey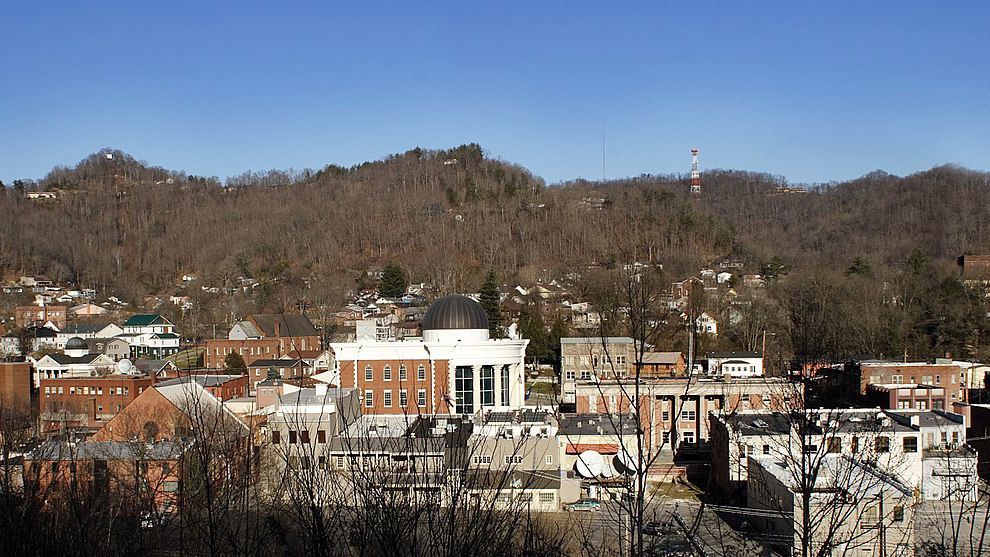 ---
By Deb Markley, LOCUS Senior Vice President
Too often, places experiencing persistent poverty and disinvestment are defined by their deficits and not their assets. While such language may appeal to outside funders who are looking to address perceived "needs," it overlooks efforts by local people and organizations to advance opportunities from within. Central Appalachia is one such region. Yet a new, inspiring story drawn from decades of experience is finally being told. By the people of Appalachia, for the people of Appalachia, "The Appalachian Ecosystem Journey," documents the foundational and ongoing work to strengthen the region's community investment ecosystem. This journey features a collaborative framework for community development emphasizing partnership between social and financial capital. Delivered through an interactive microsite, the authors – Andrew Crosson and Sandra Mikush – a describe how cross-sector stakeholders throughout the region – community members, nonprofits, philanthropic networks, community development financial institutions and more – have collaborated to address systemic challenges and build vibrant, resilient places. The initiatives undertaken as part of this journey offer important lessons for other regions looking to make transformative change happen by strengthening the investment ecosystem. Perhaps most importantly, however, the journey replaces a tale of disinvestment and underestimation with one of self-determination and equitable development.
My relationship with the Appalachian region stretches back to my grad student days, but more recent work has convinced me that there was something unique happening in the region. Journey authors Sandra Mikush and Andrew Crosson describe that "something" as a transformative process that unfolded in three phases over several decades:
Phase 1: Coalescing (Pre-2010) – building strong social capital, trust, and shared strategies among community economic development, community development finance, and community organizing leaders across the region.
Phase 2: Investing in Ourselves (2010-2015) – articulation of the Appalachian Transition narrative, strengthening existing and emerging networks, and the growth of sector strategies (e.g., food and ag).
Phase 3: Collaborating for Scale and Impact (2016-present) – collaborating to reimagine a regional investment ecosystem that could absorb investment (not grant) capital at scale.
Seven recommendations for leaders in other regions emerge from this story:
Prioritize self-determination
Keep equity at the center
Cultivate shared analysis
Build collective impact networks
Encourage cross-sector partnerships
Expand technical capacity
Support community capacity
What, then, are the lessons for place-focused philanthropy from Central Appalachia's journey? LOCUS believes that philanthropy plays a key role in working alongside communities to grow economies that work for all. In Central Appalachia, regional and local foundations were central to the development of a strong investment ecosystem. The journey shows how individually, foundations have exercised community leadership. The Foundation for Appalachian Kentucky, for example, continues to support community capacity building and dedicate grant and investment dollars to community-driven projects that are transforming places in eastern Kentucky. Collectively, meanwhile, the Appalachia Funders Network brought together funders, investors, and community development organizations for "learning, analysis, and collaboration". This resulted in a practical shared analysis of what was needed to support transformative change and the relationships and trust to make it happen. Foundations that care about place should take such a two-pronged approach – working collaboratively with other funders and ecosystem partners while also advancing the internal practices and tools needed to drive more capital into community-identified solutions. Local impact investing is an ideal tool for the job.
Based on our experience with place-based philanthropy, we see opportunities for more of the region's foundations to redefine their role as capital providers and activate investments and endowments for community impact – to reinvest in the region rather than Wall Street. We also see continued opportunities to focus on equity – defined broadly to include expanding opportunities beyond the highway corridors to the "hollers" that define the rich culture of Appalachia as well as engaging underrepresented groups across multiple dimensions of diversity and experience in ecosystem roles and leadership.
Is there more work needed in Central Appalachia? Of course, and a constellation of stakeholders is doing just that. The opportunity to capture Appalachia's investment ecosystem journey came via a grant from the Appalachian Investment Ecosystem Initiative (AIEI), a multiyear effort (2019–2022) to build on years of locally-led work to strengthen and fill gaps in the community investment ecosystem in Central Appalachia. LOCUS is the project lead for AIEI, working with regional partners. This story is one of a number of projects supported through this initiative, and it documents the foundation on which AIEI and emerging efforts like Invest Appalachia are built.
All of this work is incredibly positive. Appalachia's ecosystem journey is contributing to a new narrative for the region – one of investment opportunities. It has positioned the region to respond to new federal funding streams and provided a strong base from which to continue building the investment ecosystem. Most importantly, Central Appalachia is a region that has invested in itself. Consider this – when an entrepreneur approaches a financial institution for a loan, one of the first questions will be "what skin do you have in this deal?" Investments are more likely to be made when the person with the idea has been willing to put their own resources at risk. Central Appalachia has done just that – invested in its own economic transition in significant ways. This story demonstrates that the region is primed for investment partners. Together, leaders and organizations have built an ecosystem that will support investments going forward.
Whether you are working in a rural region like Appalachia or urban neighborhoods that have been underestimated and disinvested, The Appalachian Ecosystem Journey is a story worth reading and sharing with your partners. While inspiring, it is also actionable. You can read the full story here, and if there are connections we can help you make to peer organizations in the region so that you can learn more – or be part of this important work – please reach out to me via deb@locusimpactinvesting.org.