Catching the Impact Investing Bug: How Place-Based Impact Investing Spreads
This month, Travis Green, LOCUS' Solutions Consultant, discusses how and why place-based impact investing "catches" between philanthropic institutions.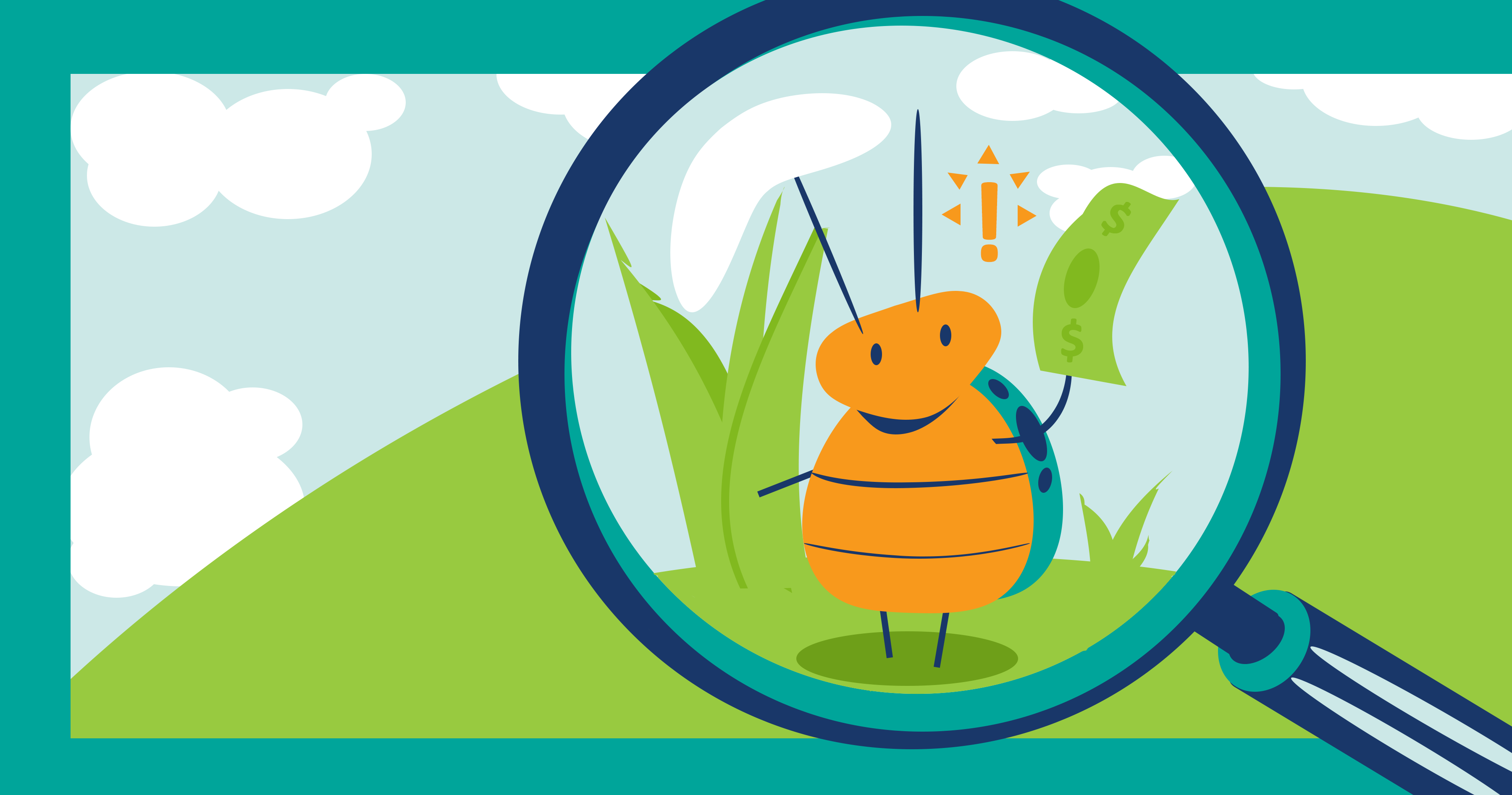 While working with a group of community foundations taking leadership on clean energy, a Michigan nonprofit leader named John Kinch introduced me to the idea of the solar contagion. The idea: increasing the number of households with solar panels in a community increases the likelihood that other neighboring households will also install solar panels. Research over the decade seems to confirm the phenomenon and shows it goes beyond households to include institutional and business energy users.
It's a neat theory, but what's most intriguing is that it's a theory that offers guidance to practitioners on how to use limited resources for maximum impact. Applying the solar contagion to practice, clean energy advocates intentionally subsidize solar installations with tax credits or grants until other households, institutions and businesses become more likely to install solar panels with lower subsidies.
The solar contagion theory grows out of a larger set of economic research around social contagion where behaviors by market participants influence the actions of peers. Those of us working in place-based impact investing, I believe, may be witnessing a place-based impact investing contagion among foundations.
In LOCUS' experience, almost all the foundations we work with have been prompted to explore place-based impact investing because of the actions of a peer. The effect appears greatest when the peer is local, but regional peers, asset-size peers, mission and focus peers can also spur and expedite adoption.
It may seem obvious that an idea like place-based impact investing would be contagious among foundations. But why? Some ways-of-doing are infectious and become ubiquitous. Why is place-based impact investing a contagious idea?
First, foundations have always used a wide array of tools to do their work. Place-based impact investing, like convening, advocacy, grantmaking and research, is just another tactic for foundations to accomplish their mission. Some challenges and opportunities are better suited for one tactic over the others.
As foundations have prototyped place-based impact investing, they've demonstrated its utility in helping communities advance affordable and workforce housing, small business development, renewable energy, community health, nonprofit financing, food system development, and community facilities and infrastructure. In some cases, foundations have found place-based impact investing to be the best tool to accomplish what they seek. That learning is something they are sharing with peers, and local peers can see the results for themselves.
Second, for many foundations, their weighty mission cannot be accomplished through their limited grant resources alone. In fact, local investments offer foundations a way to use non-grantmaking foundation assets to directly make a difference but also to leverage other local capital to further mission. In many cases, the local partners that help leverage and deploy these investments, likely CDFIs, must go through deep learning with their first local philanthropic partner but then take their experience – including their measurable community results and track record of financial return – and agitate other local philanthropic institutions to become place-based impact investors. For the second and third foundation investors, the investments look less risky and, thanks to the work of their predecessors, the financial returns are paired with observable, intentional community outcomes.
Finally, particularly for community and family foundations, there is growing recognition in the field that a new generation of donors want gifted resources invested locally. That's likely because mission investing is also a socially contagious idea in the public at-large. To meet this market demand, community foundations are adopting place-based impact investing practice to keep and engage new donors. And as a new generation of family members are taking leadership of family foundations, the value of their foundations is evolving to match their own approaches to investing.
So why does it matter? If there is a place-based impact investing contagion, what should the field do to spread its effective adoption? Field leaders like BALLE and Mission Investors Exchange recognize the importance of peer-to-peer education in activating the next group of philanthropic place-based impact investors. Today, LOCUS is launching a peer-to-peer place-based impact investing learning program with our partners at the Kansas Health Foundation, the Aspen Institute Community Strategies Group and NetWork Kansas. This cohort will hopefully create a new node for place-based impact investing contagion among smaller, rural community foundations. And by the end of the year, LOCUS hopes to inaugurate our Place-Based Impact Investing Learning Laboratory to help foundations take their nervous first steps into local investing on the idea that once they've done it, they'll do a lot more of it (and bring a few friends along too). If you are interested, contact me to learn more.
The field has also recognized the importance of peer stories. Several organizations are collecting and disseminating great field pieces that showcase foundations of all types and sizes taking on this important work. Some of my favorites we've profiled at LOCUS include, Humboldt Area Foundation, Baltimore Community Foundation, and Barry County Community Foundation.
And thanks to the work of the Urban Institute, we are now realizing the role of ecosystem and collaboratives in success for early adopters but also their role in awakening the curious followers that can more easily do the work once a region has established the infrastructure. For LOCUS, more and more, we are working with groups of foundations doing this work together rather than foundations standing and working alone.
This idea of the place-based impact investing contagion, for me, offers us guidance as a field on how we should approach targeting precious resources to build and successfully spread our practice. That includes identifying philanthropic peer-groups that have few or no peer adopters. That includes working more with collaboratives and ecosystems. And that includes more work reaching out to philanthropic gatherings where place-based impact investing hasn't been on the agenda.