Framing Fundamentals for Impact Investing: Bringing Place-Based Impact Investing Expertise to the Fore
This month, Travis Green shares updates on a new tool for foundations interested in pursuing place-based impact investing.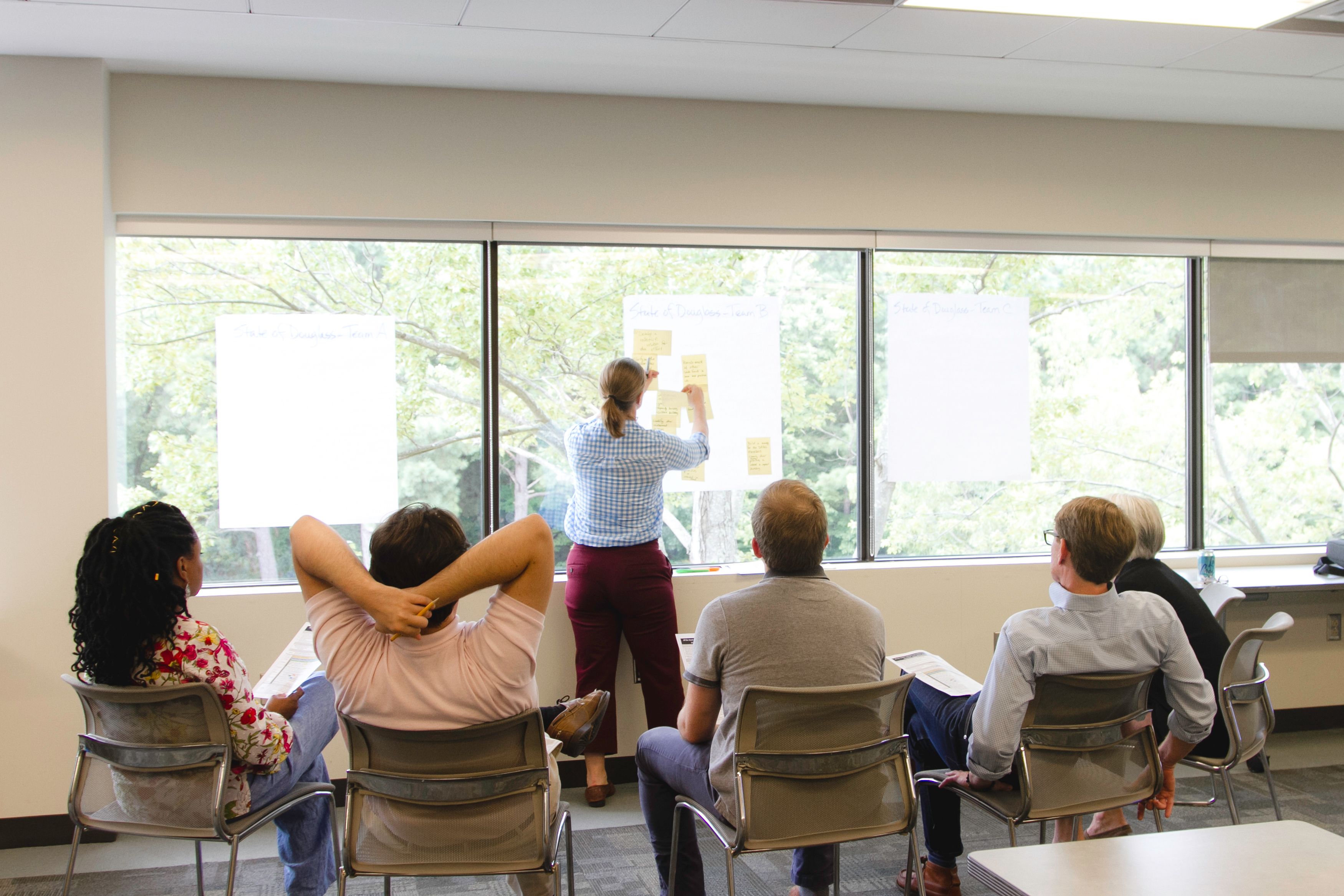 When LOCUS stepped onto the field of Place-Based Impact Investing in 2017, we knew we were entering a dynamic and rapidly evolving marketplace. But in our short history, we have watched foundations begin to transform the entire philanthropic landscape, bringing impact investing from a niche practice to a cutting-edge tool for community change. As more and more organizations enter this space, at various levels of experience, it creates an opportunity for foundations and intermediaries like LOCUS to learn from past experience and innovation. So, we sat down with Travis Green, LOCUS Solutions Consultant, to discuss a new tool we're developing to bring that expertise to practitioners in the field.
Q. LOCUS has developed a framework for impact investing; what is the framework and where does it come from?
Place-based impact investing isn't something new. Some foundations have been doing this work for decades and have shared their practice with their peers. We learned from their stories and experiences and discovered a common set of activities and processes present in successful programs. We wanted to document those and use them to help more foundations do this work and do it well.
Q. How is the framework helpful in guiding foundation thinking about impact investing?
Most foundations start down the path to impact investing by delegating the responsibility to one staff person. They quickly realize that building a successful program is challenging. It involves so much of what a foundation does. It requires everyone to participate. The framework captures that reality and helps foundations identify the many components that build a successful impact investing program.
Q. When it comes to framing how to proceed on impact investing, what is the biggest challenge foundations and their stakeholders face?
Since we started LOCUS, our entire team has been struck by the amount of culture change it takes for a foundation to move in this direction. Historically, foundations have had very rigid definitions of "grant" and "investment" and have built relatively inflexible systems to manage those distinct pieces of work. Altering those systems, built up over generations, can be difficult.
Creating a culture inclusive of impact investing involves many moving parts. It takes staff collaboration. It takes amendments to policy. It takes thoughtful conversations with your investment team. It takes coordination with your grantmaking and convening activities. It takes board leadership. It takes engagement with the entire community.
With that, LOCUS has developed a tool to help foundations begin addressing all the pieces of an impact investing program; its aimed at encouraging foundations to think about their unique situations in the context of the framework.  We call it the Local Investing for Impact Fundamentals.
Q. How does the Local Investing for Impact Fundamentals tool work?
LOCUS developed the Fundamentals as a facilitated framework. Working with a foundation (ideally staff, board, and 1-2 key community partners), we walk the foundation through a personalized assessment. We ask about the current state of their program and investing work to discover levels of understanding, capacity, and motivation. From there, we assess their situation compared to a fully-realized place-based impact investing program. The result is a summary report and recommendations for next step actions that is customized for the foundation and its priorities.
Q. What do the results "look" like?
At the end of the process, we provide the foundation an action report that identifies strengths and opportunities arrayed across the impact investing spectrum. LOCUS defines a foundation's readiness across three broad categories of Explore, Unlock, and Deploy. Foundations may have characteristics or experience from across the spectrum. The Fundamentals customized report is a helpful tool that provides a foundation with a 12-24-month plan to strengthen its impact investing work.
Q. After the fundamentals, what's next for an organization?
It depends! The fundamentals might point to a foundation's need to build closer relationships with organizations that have done this before, it might suggest they revise their investment policy, or it could recommend improved tracking of the impact of their investments. The "what's next" depends on where a foundation is now. LOCUS will point where to go so you can take that next step.
Q. What kind of organization will gain the most out of the Fundamentals assessment?
The framework was designed to be useful for most place-focused foundations, or foundations that have a defined geographic focus. Although it will be useful for almost any foundation that fits that criteria, it is best that the participants in the assessment have at least a basic knowledge of impact investing and why a foundation might want to do it.
Q. Are there any foundations using the Fundamentals tool now?
We just now are wrapping up some wonderful work with four community foundations in Kansas who are the first national innovators to pilot this framework. Once that's fully complete, we plan to share more with the wider field. So, stay tuned!
We're eager to do more in-depth beta testing of our Local Investing for Impact Fundamentals tool. Anyone who's interested can contact me at travis@locusimpactinvesting.org for more information!