How Foundations Can Deliver Social Impacts in OZ
This month, Adam Northup, LOCUS Financial Strategist, checks in on Opportunity Zones, their potential for positive change, and possible pitfalls.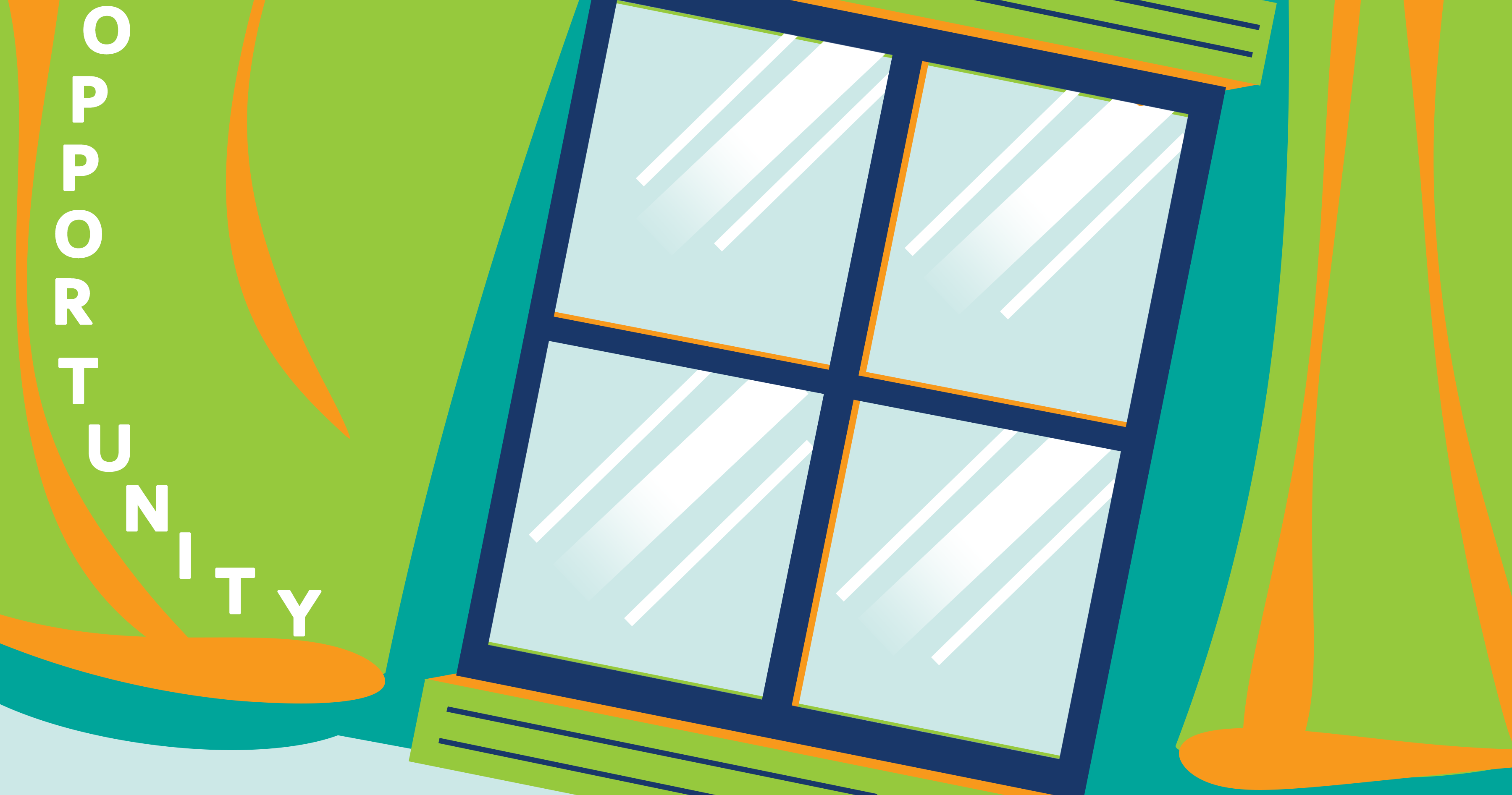 As I wrote a couple months ago, the Opportunity Zone program is off and running, and, with the right guidance, could be a powerful tool for local impact investing. The potential to unlock capital exists through the preferential tax treatment and shelters provided by the program to investors with capital gains. And in the last few months, the federal government added more fuel to the fire.
The Treasury and the IRS released clarifying regulations, and business media is calling the proposed rules "taxpayer-friendly," though I might call it "real-estate developer/investor friendly." A few weeks ago, the President signed an executive order directing HUD to convene agencies and focus policy and resources in the Opportunity Zones. Disappointedly, but not surprisingly, there is still no requirement that ensures community benefits in the form of inclusive and equitable wealth generation and quality of life improvements, particularly in underserved communities.
These social impacts are unlikely to be realized without some intervention at the local and regional level. Some marketplace is needed to connect socially-motivated individuals and institutions to investment opportunities that can produce both financial returns and social impacts. The structure of the program remains wide-open and relatively simple, allowing for the ability to impact all aspects of prosperity and life quality, including health, education, jobs, and housing.
Without the right leadership, Opportunity Zone communities risk missing the full revitalizing potential
At current course and speed, there is no doubt that the Opportunity Zone program will be helpful for real estate investors. Large-scale national private equity and real estate funds have formed with a clear mission to drive healthy financial returns. These investors will work with sophisticated and ready developers on large urban-centric projects. This tornado of activity is well underway.
Capital formation for smaller or medium-sized projects that focus on revitalizing rural, suburban, and urban communities has not yet materialized, nor is there an immediate supply of community-improving projects ready for capital deployment.  
Even if the capital existed and shovel-ready projects stood ready to get off the ground, the capital flow ecosystem is at best inefficient – but more likely ineffective. While investors have flexibility when it comes to what they want to support in an Opportunity Zone, the clarity of needs and priorities are hard to identify. There just isn't the connective tissue or mechanisms in place to link investors and social impact project sponsors.
Foundations are well positioned to take the lead with Market-Places
As others have pointed out, philanthropy can play a number of important roles in Opportunity Zone development. Foundations have a unique position to build markets in OZ with their combined knowledge of local community needs and connection to local governments and institutions. Additionally, many foundations understand how to balance financial and social returns and have access to high net worth families and individuals. With the many local stakeholders involved, community foundations can help facilitate conversation and awareness in order to promote community-defined needs and opportunities.
Community-focused foundations can champion the OZ program – convening and getting communities up to speed and engaged. They can deploy assets in the form of physical space, grants, or even side-by-side impact investing. While maybe a stretch, foundations could even facilitate the creation of an Opportunity Zone Fund with their donor base. You are starting to see some of this activity in rural and urban settings.
OZ Market-Places best address the impediments mentioned above and unlock socially motivated capital. At LOCUS, we believe the most impactful role a place-based foundation can play is leading the establishment of local and regional Opportunity Zone Market-Places, which we define with the following four components:
1.      Providing a real and virtual place for stakeholders to engage
This signals that a community is "open-for-business" and creates a place that can educate and provide programmatic and locally relevant information.
2.      Building and documenting a community project pipeline
Generating an inventory of and vetting potential investments is essential in order to ensure that projects are equitable and inclusive.
3.      Attracting socially-motivated investors
Creating a mechanism to link national and local investors with social impact projects will provide a critical missing element of the ecosystem. Developing a "pitch book" to market the community project pipeline will expand the reach of the projects.
4.      Setting and monitoring the community measurements of success
To ensure projects build prosperity and improve the quality of life in communities, there must be a way to track all deals and intended outcomes. Once tracked, the results should be reported out to inform community and policy advocacy groups.
The resources and leadership to create these market-places can and should come from the Foundation community.
Foundation leadership needs to commence immediately
The structure of the Opportunity Zone program means the capital flows will probably peak over the next two to three years. As such, Foundations need to quickly find a seat at the table in their local communities to help drive the agenda. Addressing guiding principles and objectives with local stakeholders will proactively support a specific path forward that will ensure impact throughout localities and communities.
Dr. Rajiv J. Shah, President of the Rockefeller Foundation, said this to the U.S. Conference of Mayors about OZ in Summer 2018:  "Now, whether or not all of that investment capital – which many estimate to be in the scale of tens of billions of dollars a year when up and running – actually generates the kind of impact on lifting up vulnerable families and lower-income communities, is really up to those of us around this table and many of the actions we choose to take." At LOCUS, we believe that place-focused Foundations have a role to play at that economic development table and that they are capable of leading the charge. And, the time for action is now.