My Search for Rural Community Prosperity Solutions
By Don Macke
Co-Founder, Center for Rural Entrepreneurship
Senior Vice President, LOCUS Impact Investing
One way or another, my entire professional career has centered on helping communities find solutions to growing stronger economies, building better quality of life and, yes, finding the dollars to capitalize these visions. Finding the financial resources necessary for community building is increasingly challenged; that is why I have come to believe that philanthropic impact investing represents such a promising solution.

I grew up rural. My early childhood was spent in Mullen, a community of about 500 people located in the heart of Nebraska's Sandhills' ranching country.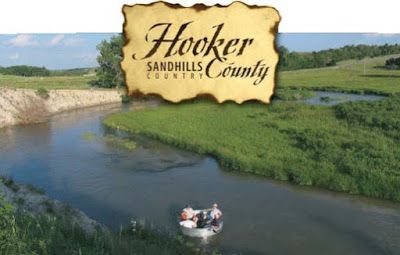 By the way, Mullen was founded in 1890, peaked in population in 1920 and has been losing people ever since – a familiar refrain in so many rural communities. I began working with communities during high school in the 1970s and I've continued focusing on rural development ever since. I worked in the Nebraska legislature, for one of our governors, operated as a for-profit consultant and, for the past 16 years, worked with Deb Markley at the Center for Rural Entrepreneurship. I've worked throughout North America and the Caribbean – from Collingwood, Ontario Canada to the island of St. Croix to nearly every regional economy in the continental United States. I believe that prosperous places or communities are foundational to a thriving society. And, I believe that economic development is more than growing jobs or GDP; it must also create economic opportunities for all residents in our communities. This is why I've become such a passionate champion of entrepreneur-focused economic development and devoted much of my career to developing and sharing tools with communities so they can get better at building entrepreneurial ecosystems.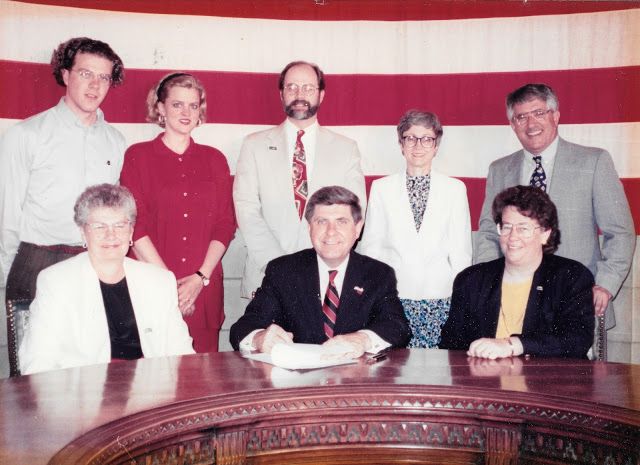 Finding the money to support community economic development has always been a challenge in rural America. But over time, this challenge has become harder as the federal government, state governments, corporations and national foundations have pulled out of rural America. It was this search for funding that took me down the community foundation trail. I was working for Lt. Governor Maxine Moul in Nebraska and we were looking for funding solutions. Max sent me to meet Bernie Christensen with the South Dakota Community Foundation. Bernie took me out on his pontoon boat on a lake near Pierre and educated me on the why, what and how of community foundations. I was convinced. When I returned to Nebraska, we moved to create the Nebraska Community Foundation. Today I believe NCF is the most important development resource for rural communities in Nebraska.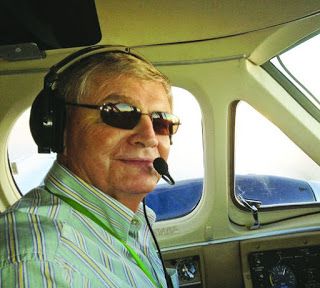 As I look to the future, it is hard for me to see any likely scenario where the pattern of disinvestment in rural America by our federal government, state governments, corporations and national foundations will change. In America, each community has the primary responsibility for its own development. With external disinvestment, rural communities and regions must find new ways to capitalize their development or they will decline and eventually die.

My search for solutions has taken me to places where there are regional and local philanthropic institutions, like the Nebraska Community Foundation, the Foundation for Appalachian Kentucky or the Minnesota Initiative Foundations. Where these institutions exist, I often find hope. I see support for rural communities to vision, craft smarter development strategies and find the capital necessary to support economic development and quality of life amenities like early childhood education centers found in Red Cloud, Nebraska. Because of the changes we have seen in these places, at the Center we have become champions of rural community philanthropy and, hopefully, a resource to those in rural America seeking to meet their capital needs through this self-help game plan. Our Transfer of Wealth research documents philanthropic potential and our community development philanthropy resources can help rural places energize this potential into reality.

Rural communities, and particularly remote rural places, are low density and high cost markets. The impact of this reality is that many things we see as easily doable in urban America, like impact investing, are much harder in rural America. Over the past two years, I have become much more serious about the potential for philanthropic impact investing. I believe that these tools are essential to filling the gaps being left by the retraction or instability of more traditional funding sources such as the public sector. A primary reason why our Center Board, Deb and I welcomed the opportunity to merge into Virginia Community Capital and become partners in LOCUS Impact Investing was the opportunity to bring impact investing to more foundations that are located in or focused on rural America. LOCUS represents another evolution of promising solutions for rural America that I have sought throughout my career, mobilizing impact investing in support of community economic development strategies in rural and urban places.

Bottom line, after 40+ years of doing this work, I am stilling searching for the right set of solutions for rural places. I believe impact investing is an emerging and powerful solution and that LOCUS can help rural places make it happen. My work continues.
Watch for our next blog post where we'll begin to share stories that demonstrate the power and opportunity behind local investing for impact – the institutions taking the lead, the deals being done and the impact achieved.

Join the LOCUS mailing list to learn more about local investing for impact!