Reflecting on a Growing Movement
This month, we look back on 2019 and ahead to what's next for 2020.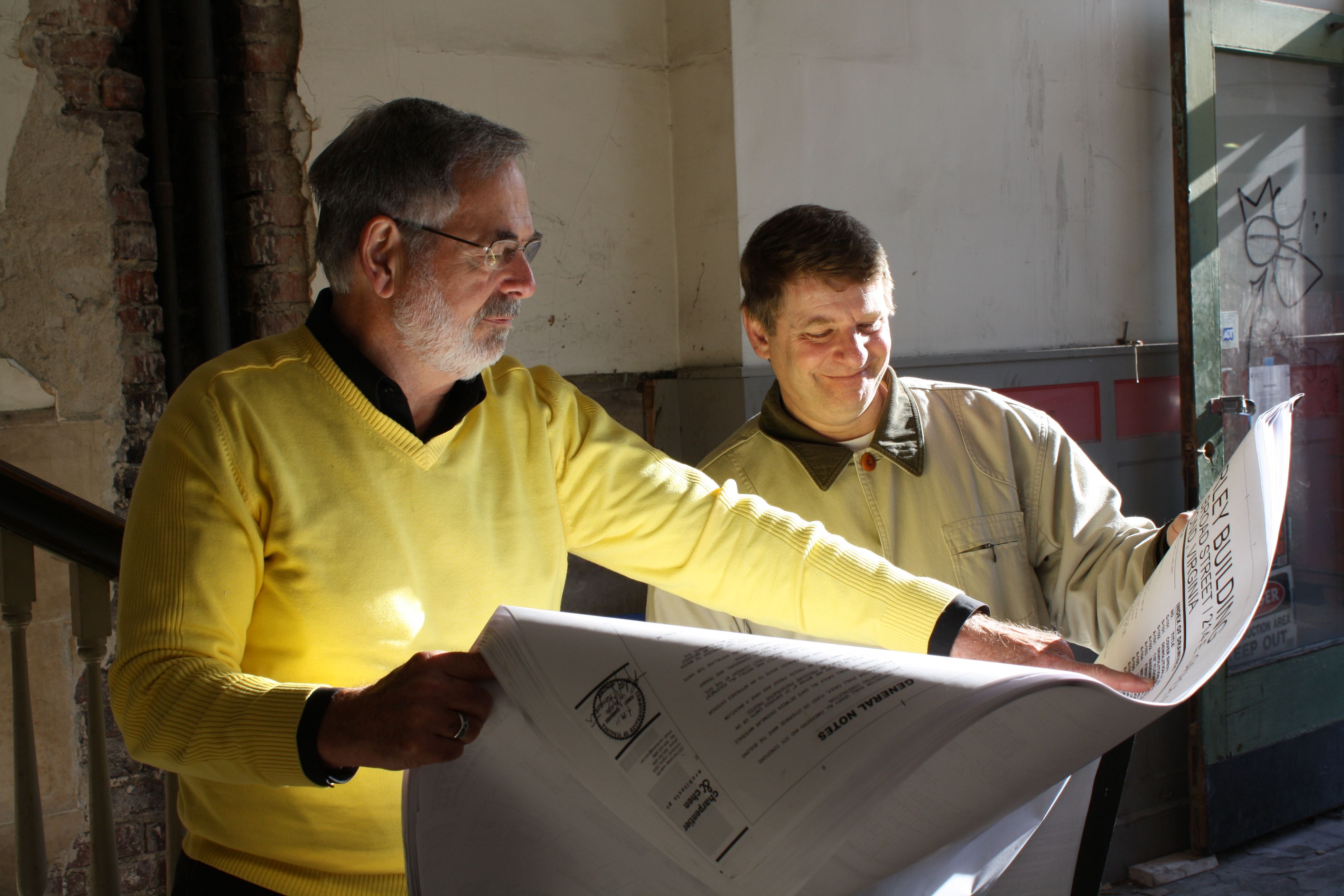 The holiday rush for philanthropy is real. Board members draft and implement new sets of priorities, development officers process a deluge of donor gifts, grants management staffers push through year-end distributions and senior leaders take stock of the year's grantmaking work. In the shuffle and haste of "closing the books" for the year, it can be difficult to pause and reflect on how our collective work contributes to the broader localism movement and emphasis on place-based capital systems. But it is essential to acknowledge the difficulty of this work so that we can appreciate the significance of our progress and successes.
This work requires long hours on the road, involved conversations about mission fidelity and re-calibrating priorities within an evolving field. Reflecting on this year and preparing for the next, we wanted to make visible some moments that we've celebrated alongside our philanthropic and community development partners and commit ourselves to expanding our view in the year to come. We are inspired daily by our friends and partners, and we hope that these stories of deliberate, impact-centered philanthropic practice bring new energy to your work as you enter 2020.
Our 2019 Journey
In 2019, we worked in 35 communities and helped partners commit $21.5 million to local impact investing and leverage an additional $17.6 million in market-rate capital for community projects.
We helped foundation partners deploy more capital into communities with our back-office servicing support for impact investments totaling over $200 million, and to help impact investors make decisions we underwrote $2.3 million of place-based impact investments.
As of October 2019, our partner the Beveridge Family Foundation is offering financial investments supporting organizations in Hampden and Hampshire Counties, Massachusetts. Eligible impact investments will include direct investments and local investment funds.
In September, LOCUS convened The Kresge Foundation, Annie E. Casey Foundation, The Rockefeller Foundation, Weingart Foundation, The California Endowment, Dignity Health/CommonSpirit Health, Gary Community Investments, Jessie Ball duPont Fund, Seattle Foundation and Phillips Foundation–in Dallas, TX. Together, we defined key aspects of the Community Investment Guarantee Pool (CIGP) – the first guarantee "fund" in the United States to leverage the power of philanthropic balance sheets to help capital flow into affordable housing, small business and climate solutions. To date, the Pool has guarantee commitments totaling $33.1 Million.
On October 22nd, our Opportunity Virginia staff convened over 300 entrepreneurs, investors, policymakers, philanthropic leaders and community stakeholders to discuss the interventions and actions needed to bring the good out of the Opportunity Zone federal incentive program.
Throughout the fall, our Opportunity Virginia staff traversed the state, leading community and resident engagement workshops to insure equitable access to educational resources. Not only have these 10 community-based workshops increased the level of engagement across the state, these relationship-building opportunities have contributed to Opportunity Virginia's 200 project-strong pipeline as well as creating connections between potential investors and $50 million of equity investments.
We partnered with Mission Investors Exchange, United Philanthropy Forum, Kansas Association of Community Foundations, Council on Foundations, Philanthropy Southwest, Confluence Philanthropy, Florida Philanthropic Network and Iowa Council of Foundations to bring place-based impact investing learnings to hundreds of philanthropic practitioners across the country.
Our community foundation partners deployed their assets to unlock just over $20 million in investments in this year alone for affordable housing, community recreation facilities, alternatives to payday lending and local economic development initiatives. For example, Hartford Foundation for Public Giving launched HFPG Impact! Greater Hartford, a new subsidiary to promote inclusive community and economic development through a wide range of catalytic investment tools. The Arkansas Community Foundation, already an impact investor, worked with LOCUS to survey capital needs in the state and took steps to engage more donors and create a permanent pool of impact investments.
In Kansas, LOCUS and the Aspen Institute Community Strategies Group are facilitating a multi-year community foundation cohort exploring community economic development and local impact investing, in partnership with the Kansas Health Foundation, the Kansas Association of Community Foundations and NetWork Kansas, a statewide community finance organization. In 2019, the Coffeyville Area Community Foundation, Hutchinson Community Foundation, Norton County Community Foundation and Topeka Community Foundation began their exploration of local investing alongside chambers of commerce, business owners, local economic development representatives and other community agencies. We look forward to launching the second cohort in 2020!
LOCUS advisor Brian Dabson led a team of LOCUS staff and partners to test the idea that regional collaboration – through community capital institutions, foundations, local governments and other regional players – can be effective in improving social and economic opportunity, with support from The Robert Wood Johnson Foundation. Watch for release of the findings early in 2020.
What's Next
We envision impact investing as a transformational practice, one with the potential to revitalize underserved places. Over the past year, we've worked with our partners to turn that vision into a reality as momentum for mission-aligned investing gathers among foundations across the country. While it's heartening to see this innovative blend of finance and mission mature and grow into a movement, we're no less committed to generating impact and following our stakeholders on this journey's next steps.
How stakeholders view and address the needs of the communities they serve is changing. The challenge addressing gaps between different groups is real, and participants in place-based impact investing are in a prime position to meet it head on. We learned from ongoing dialogue and engagement with our partners and cohorts in the field that foundations are helping to drive the conversation on Diversity, Equity and Inclusion (DEI) in philanthropy.
The Mary Reynolds Babcock Foundation's CDFI strategy is centered on supporting businesses, housing and community facilities that benefit low-wealth communities and people of color in the South. Northwest Area Foundation supports Native-led CDFIs, directing capital to Native-led businesses. One of our partners, the Olamina Fund, a $40 million effort from the Candide Group is looking to provide capital to the deep South, Native lands, and other capital-scarce regions by ensuring 80% of its loans are to organizations led by people of color and women. Actors in the philanthropic sphere are more interested than ever in tackling historic and systemic issues, and we're excited to support our partners growing efforts in this area.
In addition to following closely the field's changing perspectives on impact, we're eager to continue building on the innovations we saw in 2019. Opportunity Virginia's launch marked the creation of the official Opportunity Zone marketplace in the Commonwealth. Though there are questions on how the tax instrument will be applied in communities, we've seen stories of the program being applied for good at the local level. This year, the Opportunity Virginia team will continue to make connections between investors and projects, working to engage and educate community stakeholders and encourage the impact potential in Opportunity Zones.
CIGP is also a first of its kind initiative. The program reflects our continued focus on unlocking the impact potential of philanthropic balance sheets to channel capital into social returns; however, it also represents a leap forward in philanthropy's ability to aggregate and collectively channel resources. Going into in 2020, we're eager to see more organizations collaborate and collectively leverage resources in addressing the issues all of us care about.