Reflecting on the Launch of Opportunity Virginia
This month, we share our reflections from the successful launch of Opportunity Virginia. The event generated significant buzz and enthusiasm about the future of the Opportunity Zone program as well as facilitated connections that could lead to impact through investment.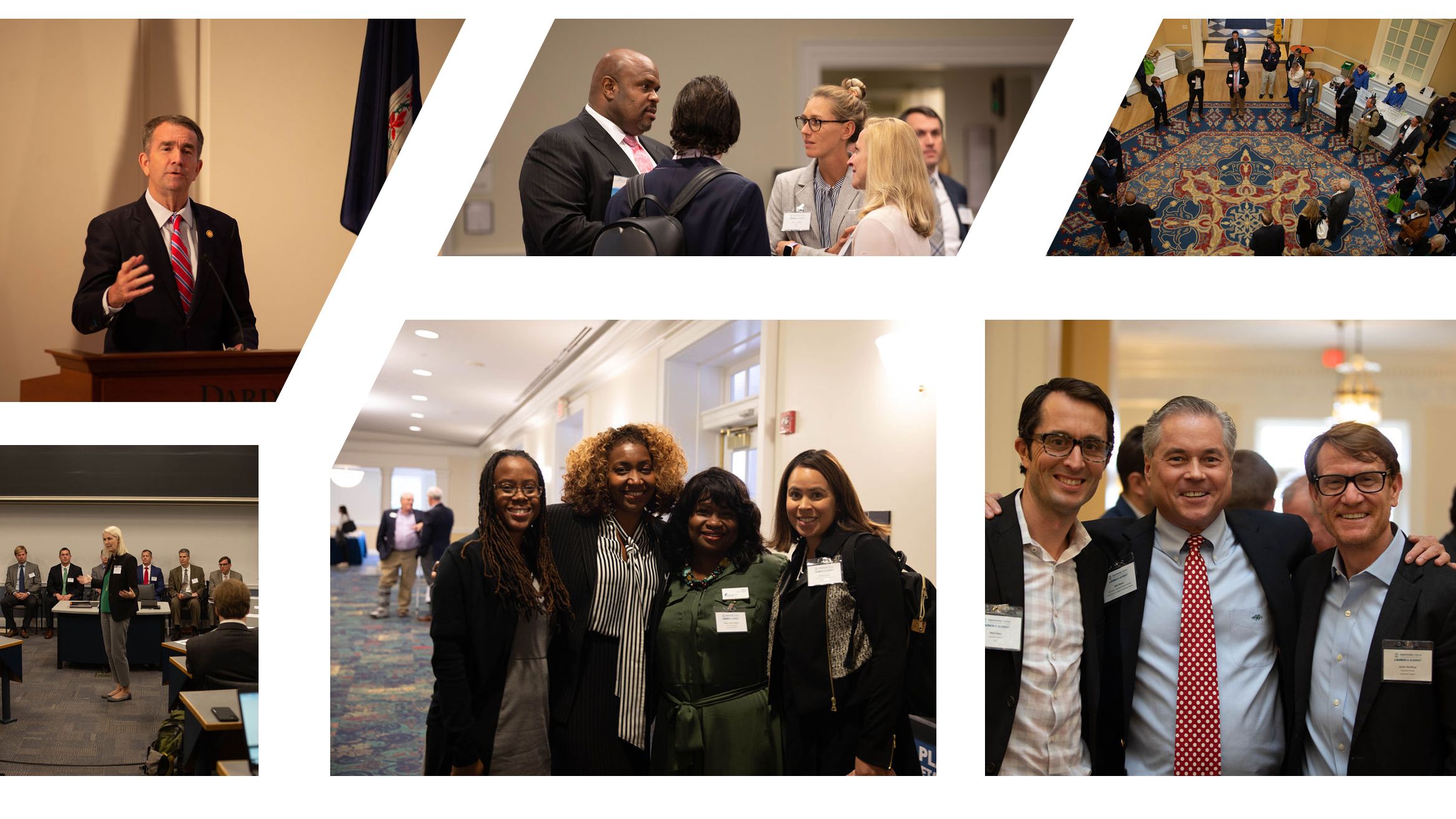 LOCUS Impact Investing launched Opportunity Virginia, a first-of-its-kind initiative to establish the state's marketplace for Opportunity Zones, on October 22nd. We convened Opportunity Zone stakeholders from across the country in Charlottesville, VA, at the University of Virginia's Darden School of Business to celebrate and facilitate the connections necessary to drive Opportunity Zone investments toward impact. The event was packed with educational, insightful and energetic programming designed to spread knowledge and get participants thinking about the future of the Opportunity Zone program.
 Aligning with a cross-sectional approach to Opportunity Zone engagement, a diverse audience of investors, developers, business-owners, community leaders, practitioners and  state agency representatives came together at the gathering. A focus on relationship-building ensured attendees expanded their local and statewide networks in an effort to catalyze Opportunity Zone activity. In corners and hallways between programming, one could find buzzing huddles of stakeholders exchanging business cards and setting follow-up calls. In the moments following each speaker or panel, the dynamism among audience members was palpable throughout the venue.
Governor Ralph Northam, who launched the program, started the day by reminding those in attendance that this was about bringing much-needed resources to the 212 low-income census tracts designated as Virginia's Opportunity Zones. "We are focused on pursuing economic growth that is inclusive and equitable, not just market-driven," said Governor Northam. "And this partnership will bolster our efforts to improve economic opportunity for people in communities that have traditionally been underserved." Governor Northam's address was preceded by a word from Secretary of Commerce and Trade Brian Ball, who spoke directly to the investors in the audience about the attractive tax benefits that come with investing in an Opportunity Zone. He emphasized the need for stakeholders who wish to "invest in, and maximize, Virginia's assets."
Opportunity Virginia brought together thought-leaders from all corners of the Opportunity Zones space, including Rachel Reilly, Director of Impact Strategy at the Economic Innovation Group (EIG). EIG originally introduced the concept of Opportunity Zones in the 2015 paper, "Unlocking Private Capital to Facilitate Economic Growth in Distressed Areas". Reilly discussed the initiative's basic constructs, as well as the importance of keeping impact in mind. She called attention to examples of Opportunity Zone projects that are creating real change for communities, such as affordable housing developments in Cleveland, Los Angeles and Newark, NJ. Rachel urged the audience: "Don't Give up the Ship," and to engage fully-in and fight for communities we care about.
One of the final notes of the day came in the form of a thought-provoking discussion on social impact from Greg Fairchild, Associate Dean at the Darden School of Business. Fairchild's message was one that evoked hope for the program's potential, but it came with a word of caution. He reminded the audience that Opportunity Zones are not really a new concept, and those that came before it – Enterprise Zones, Empowerment Zones – ultimately fizzled out after an initial wave of enthusiasm. "It's like old wine in new bottles," said Fairchild. "Unless we make sure that we're doing what we think we're doing."
Fairchild encouraged stakeholders to do their homework when it comes to the needs of Opportunity Zone communities. He used the example of multinational investment bank Goldman Sachs dropping nearly $10 million into the New York City prison system, specifically Rikers Island, via a social impact bond. Despite the significant investment, which in part funded a cognitive behavioral therapy program for the young people jailed at Rikers, the high rate of recidivism did not change. Fairchild concluded that the first and most crucial step that must be taken by impact investors is to uncover the real root of the problem, rather than throwing money at what we think the issue is and simply waiting for it to get better.
Opportunity Virginia is up for the challenge. We strive to encourage and enable positive community impact investments by ensuring fair and equitable access to resources; facilitating productive connections between investors, project sponsors and communities via an inclusive marketplace; and maintaining a pulse on socio-economic impact in Opportunity Zones throughout Virginia. Those themes could be felt throughout the day, from the opening message from Erik Johnston, Director of the Virginia Department of Housing and Community Development, to an enthusiastic closing address delivered by Senator Mark Warner via video.
"Since Opportunity Zones have become part of the law," Senator Warner said, "I've been working at both the national level and at the state level to make sure that Virginia leads the nation in attracting investment into Opportunity Zones." The Opportunity Virginia team shares that goal. We hope to be a model for the country when it comes to maximizing the potential of this program, and we aim to do so while driving real impact across the state. Whether it's developing affordable housing in the beautiful Blue Ridge Mountains or funding a small business on a strengthening Main Street, we're here to support Opportunity Zone stakeholders as they create a better quality of life in underserved Virginia communities.
And we're grateful for the opportunity.