Reflections on the Community Philanthropy Investors Circle
Conversations on Community Investment
---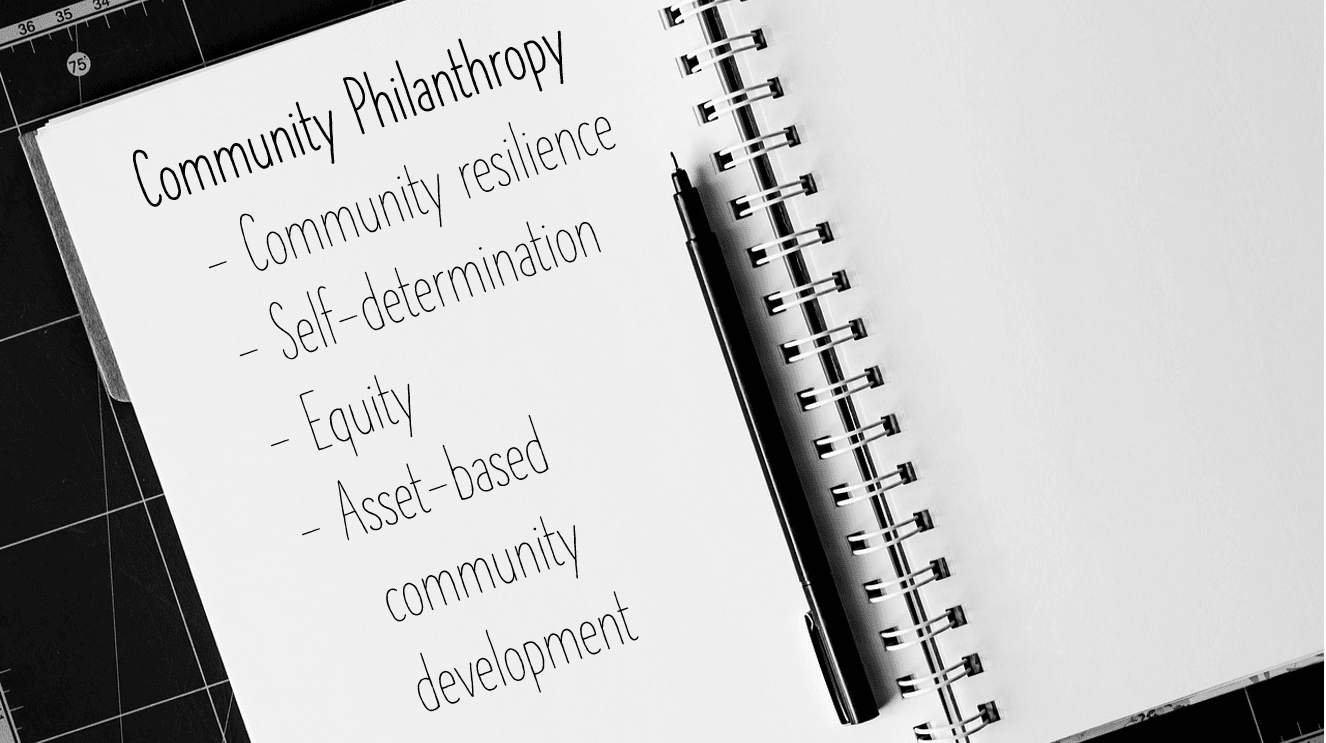 ---
Community philanthropy, especially the work of community foundations, is constantly evolving. The values of community resilience, self-determination, equity, and asset-based community development embedded in field-defining frameworks – including CFLead's Community Leadership and the Democracy Collaborative's Community Wealth Building – have shaped the nature of community philanthropy today.

Reflecting on where community philanthropy has been and speculating on the future led the LOCUS team to consider local impact investing's relationship to community philanthropy. At least in part, we exist to grow the number and effectiveness of community foundation local impact investors. This charge has been our "north star." Growing this practice would mean helping to bring a portion of $100 billion in community foundation assets back home, anchoring community-rooted resources needed to reimagine and reinvest to create communities that work for all.

Over the past five years, we have helped an additional 30 community foundations become community investors. Along the way, the LOCUS team recognized that local impact investing by community foundations differs from that practiced by private, non-place-focused foundations. And we identified a need for community foundations to come together to discuss, debate, and even troubleshoot the challenges – and opportunities – that local impact investing creates.

We saw value in creating a space where staff could get input and advice from peers. Many foundation staff were asking the same questions or struggling with the same issues. Foundations choose different approaches to managing local investing programs, some empowering the finance team, others the program team, and some taking a blended, "whole foundation" approach. We saw this space as an opportunity for exchanges between CEOs and CFOs, donor services, finance, and program staff. Such an informal peer network seemed to be a missing piece in an "infrastructure" of support explicitly built for community foundation local investors. We imagined a place that built a common language, understanding, and practice of local investing grounded in the principles of community leadership embraced by many community foundations.

LOCUS organized and facilitated the Community Philanthropy Investors Circle (CPIC) to address this gap. CPIC was designed to convene conversations on community investment by community foundations, capture and share practitioner learnings with the field, and foster community for practitioners.
From the outset, the LOCUS team saw this learning community as the province of the field. We convened eight conversations on practitioner-identified topics, including how to structure and resource a program, engage donors, and prepare for the unexpected. And we organized an advisory group of community foundations to help us nurture and grow this community of practice. Over two years, nearly 150 unique participants representing 77 community foundations and philanthropy-serving organizations have engaged in CPIC conversations. CPIC has affirmed the value of peer learning and our belief that the "experts are in the Zoom."

Now it's time to reflect on our goals for CPIC and begin to imagine the future of community investing. Our reflection to date has led us to make three commitments over the coming months.
One, we are building out an online toolkit for community foundation local impact investors, drawing on the CPIC conversations. Along with tools, we're preparing practice-building pieces to share lessons learned over the past two years. Watch for the toolkit launch in 2024.
Two, this isn't our journey alone. Community foundation practitioners must shape and ultimately own a 2025 vision for local impact investing. We need your help articulating that vision and reflecting on CPIC. Please register and join us for a focus group on July 13th.
Three, data – along with impact stories – can be persuasive for community foundation staff, board, and investment committee members exploring local impact investing. Too often, we have to rely on anecdotes from peers to make the case or answer a burning question. We need better data on community investing – who is doing it, what they are doing and how, and what impact and financial returns are achieved. We have been working with our advisory group and partners in the field to develop a field survey that we expect to launch this summer. Watch for more information and outreach from LOCUS and others about the survey. We encourage your participation in building the data needed to grow the practice of local impact investing by community foundations.
As always, if you have ideas about community investing, you'd like to share, let us hear from you. If you've been a CPIC participant, we encourage you to join the focus group and add your voice to the chorus that defines a 2025 vision for community investing. Thanks for being part of this journey!