Reflecting on the "Intersection of Money and Meaning"
Stephanie Randolph
Impact Appalachia, Cassiopeia Foundation
This month we asked Stephanie Randolph, Impact Appalachia and Cassiopeia Foundation, to share her reflections on SOCAP18, held Oct. 23-26 in San Francisco.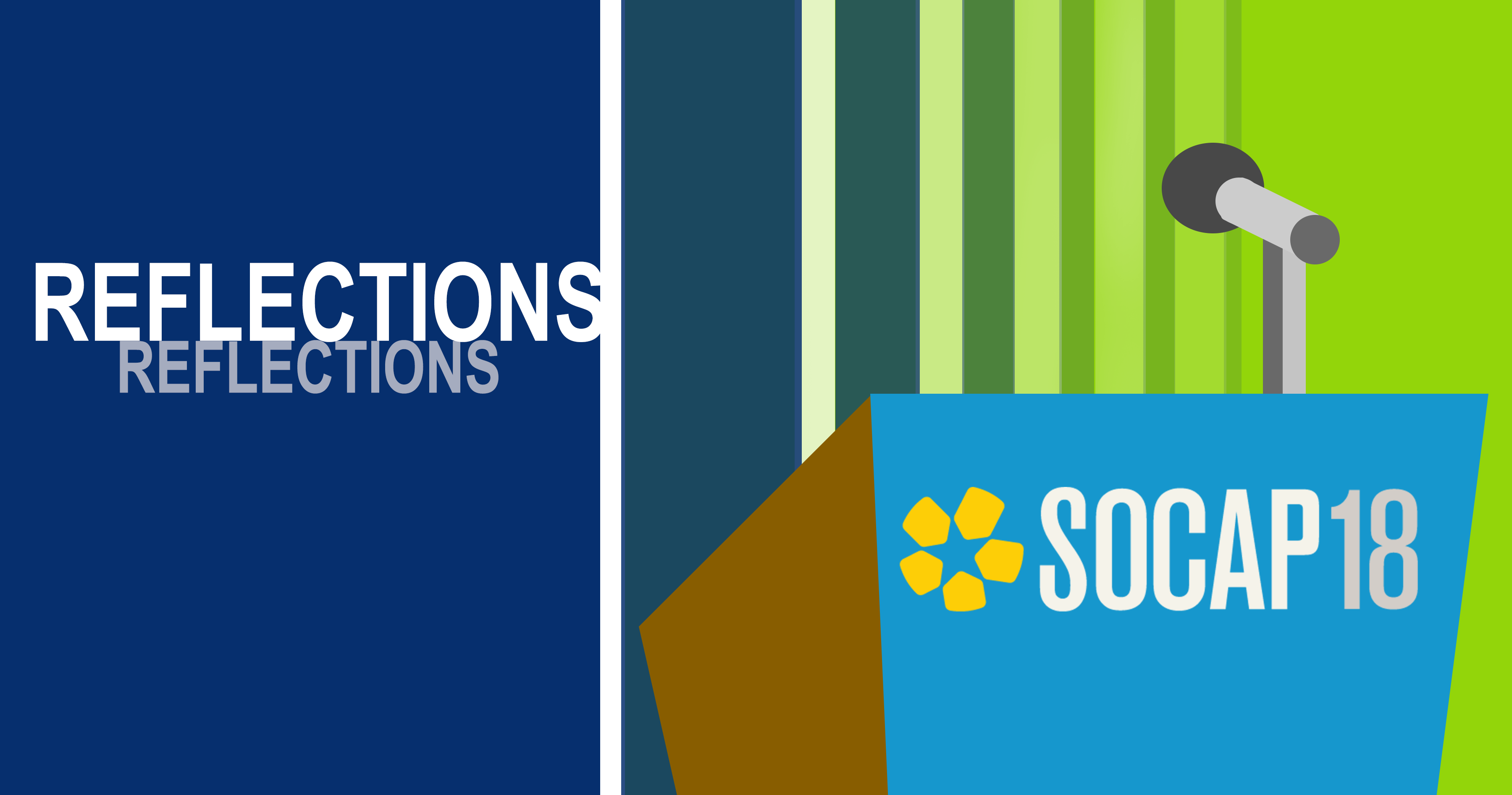 This was my second year attending SOCAP, a unique, inspiring, and somewhat exhausting annual conference that brings together "impact investors, social entrepreneurs, philanthropists, business leaders, and other innovators from across the world in a unique cross-sector approach to catalyze collaboration for change." It has come to be, for many working "at the intersection of money and meaning," a pilgrimage of sorts. People from across the globe come to SOCAP to explore beyond the silos of place, sector, or industry, to learn from one another, to support their efforts to raise or deploy capital, to explore how new tools and new approaches can be transferred and adapted to the places and causes we care most about, and to challenge the assumptions of this quickly growing industry.
With over 3,000 people and hundreds of simultaneous workshops, panels, and keynotes, you need to go in with a solid plan to make the most of your time.  This year, I wanted to explore the role, interest, and opportunity for impact investing in domestic, rural, place-based markets. Here are some of my key takeaways:
·        The SOCAP online community platform allowed me to quickly identify 77 people with an interest in rural places. This initial "research" validated my assumption from the previous year – most of the people with rural interests were working internationally. The focus on domestic rural markets was limited.
·        Andrea Armeni of Transform Finance and Clara Miller, President Emerita, of FB Heron Foundation had a lively discussion on "Moving from Good Deals to Great Systems Change." They offered two critical ideas that helped to ground my outlook about rural place-based investing. One, no single investment is going to change the reality of any rural community I care about.  Two, rural, traditionally under-invested communities have been too eager, and dare I say acquiescent, toward potential investors. As Armeni said, "system change via capital must feature a 'Copernican revolution' where communities are at the center of the impact investing universe, not the investors."  Only investments that shift the power and focus away from the investor to the communities with the ground-level knowledge and expertise will create a new economic reality.  This shift starts with more inclusive decision making when committing capital and sharing risk more equitably. Miller highlighted the need to cost-out all externalities.  "We can't be very nice anymore…[we] need to make it clear that if you use shared capital – air, water, labor – capital that we own together, you owe us for it."
·        The always inspiring Y. Elaine Rasmussen from the Social Impact Strategies Group and Stephanie Gripne of the Impact Finance Center teamed up with Ted Carling, Ecotone Analytics, and John Moore, ImpactPHL, to share their expertise on "Cultivating Local Impact Ecosystems in Minneapolis-St. Paul, Denver, and Philadelphia." They highlighted the need to build the pipeline necessary to connect investors to investment-ready businesses. While each speaker's focus was urban-centric, the premise that good investments don't just happen, that communities need to be intentional in growing and connecting investment opportunities with investment dollars, certainly applies to rural communities.
·        While impact investing initially gained momentum with sector-based strategies (e.g., clean energy), donors are increasingly interested in deploying capital in communities they care about.  In a session on "Place-Based Investing with Deep Impact" presented to a packed house, we learned investors interested in place are as interested or more in the real impact of an investment. Dollars deployed and loans made are good, but what investors really want to understand is how helping a family secure a home loan improves their economic outlook or how grant-funded business development services can help stabilize and grow small businesses that improve a community's overall health and well-being. We all need to get better at identifying and measuring impact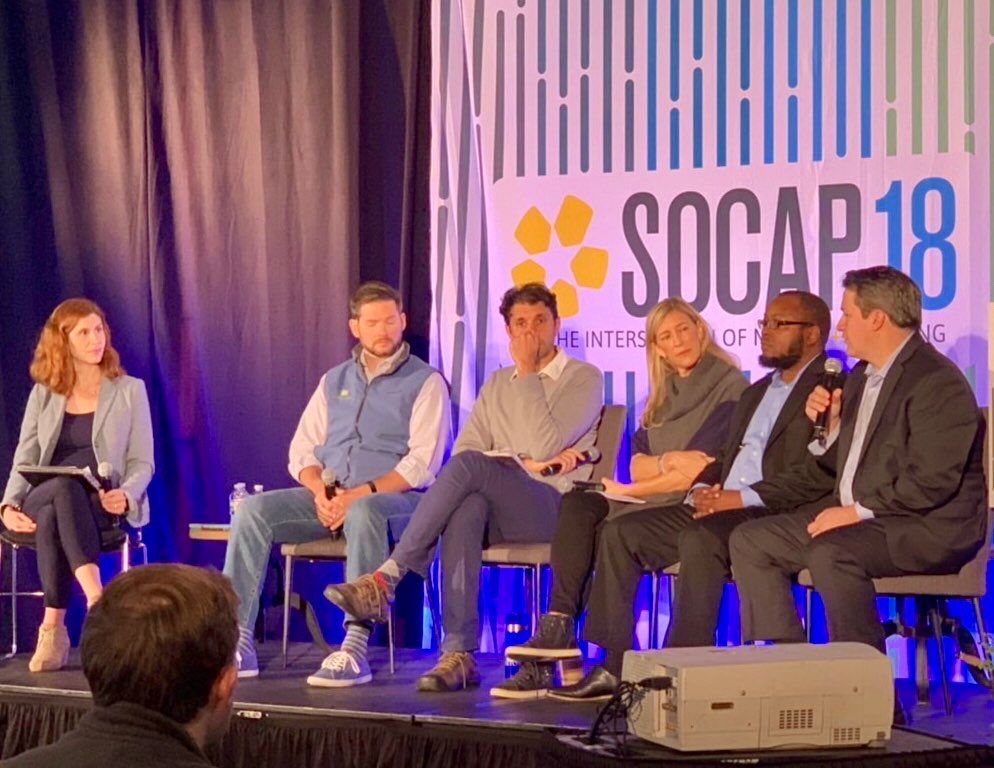 ·        Just as donors are increasingly interested in place, Opportunity Zones are challenging rural, place-based leaders to explore how this new tool can be used. The complexity and uncertainties are intimidating to many, especially intermediaries that are doing great work but are already operationally underinvested. The lack of "deal makers" in rural communities with the financial expertise and time to design and manage Opportunity Funds may likely prevent the flow of capital to zones that do not already have an active pipeline and designated leadership.  Read Adam Northup's LOCUS blog on opportunity zones for ideas on the roles that foundations might play in helping to direct this capital toward pressing community issues like transitional or affordable housing.
·        Foundations wrestling with equity in their community and the lack of "friends and family financing" for entrepreneurs of color should look to the Runway Project, which partnered with Self Help Credit Union to launch a Certificate of Deposit, backed by a collateral fund from RSF Social Finance, that provides "I believe in you" loans to aspiring entrepreneurs of color. 
·        A LOCUS-led panel, "Re-Thinking Investability in Rural America," represented the only conversation specifically focused on the intersection of domestic rural markets. A lively conversation between the 30 participants highlighted the eagerness of rural leaders to find additional thought partners and sounding boards who understand their uniqueness. Many rural communities are functioning despite living amidst broken markets. Often placed-based philanthropy is focused on the symptoms of broken markets (e.g., food insecurity, inadequate housing, lack of opportunity, and engagement for youth drug addiction). However, there is not enough public or private philanthropic capital to repair these markets. Developing a comprehensive understanding of the market gaps and market opportunities, as well as the capital flows, can open a window for philanthropy to use some of its capital differently. This may highlight the need for a loan loss reserve fund or other credit enhancement, the need to fill a critical gap that can turn a community project from subsidy dependent to self-sustaining, or the need to provide a technical assistance grant to help increase the community's capacity to absorb capital. What these rural leaders all recognize is that impact investing will not happen if we do not build the ecosystem including the human capacity and financial mechanisms to facilitate investments. Our work with Impact Appalachia (described in the Virginia Impact Investing report) is designed to specifically address this challenge, as are the efforts of the other panelists – Chrystel Cornelius, Oweesta, and Ryan Marie Decker, GROW New Mexico.
I do not believe bringing mainstream investor-driven impact investing models to our beloved rural communities is the goal of most place-based investors. With that reality in mind, our challenge is to understand these new investment vehicles, seek clarity on community priorities and vision, and then identify specific capital needs and opportunities. Armed with this information, we can seek to develop relationships and structure new financial vehicles that add value and opportunity to our communities for both the investees and the investors. To do this, I believe, we need to increase the rural-specific dialogues that help translate big models and new ideas to our unique places. We need financial support and time to attend conferences like SOCAP where cutting-edge conversations are taking place. And we all need to start looking at the real gaps in capital flows and thinking creatively about how our dollars can flow differently.