Season's Greetings from LOCUS
A Year of Impact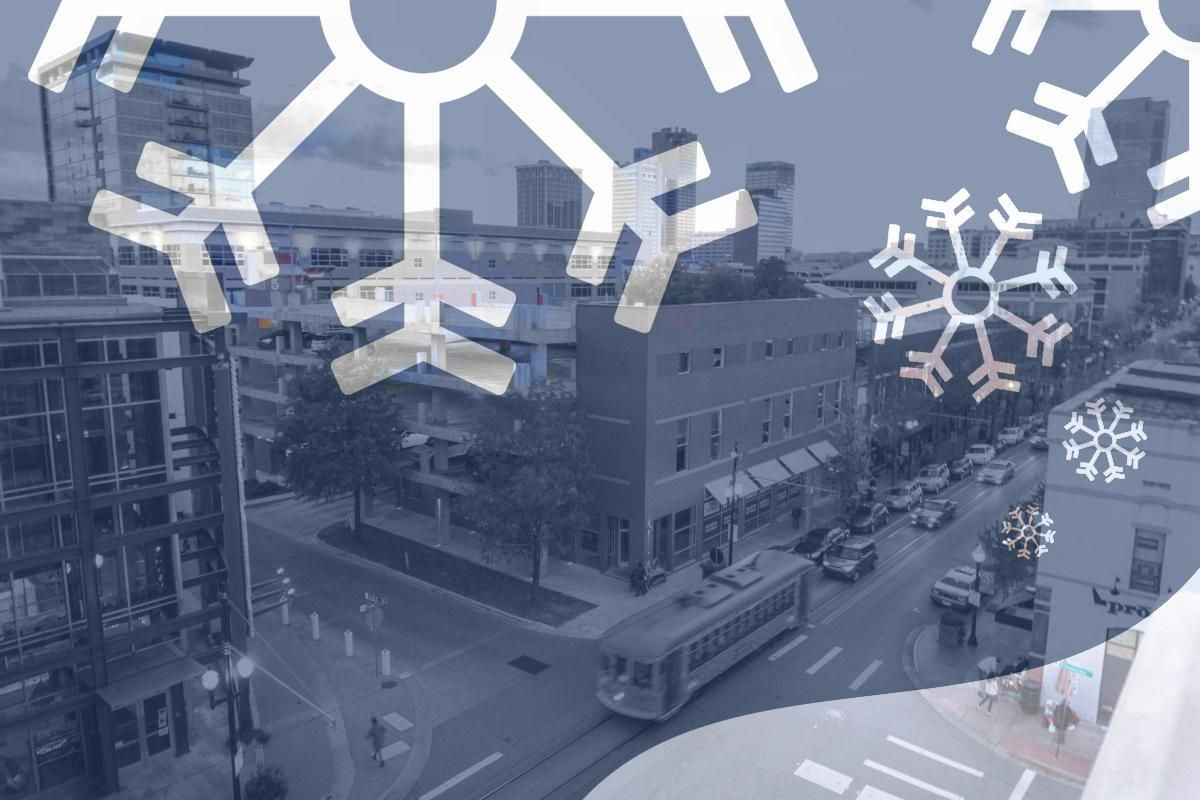 LOCUS clients and partners, 
For many, 2020 is a year that cannot end soon enough. It is hard to believe the challenges this country has faced since March – the loss of over 300,000 Americans to a global pandemic, the ignition of the fight for racial justice, an economic crisis on Main Street – and how they have upended normalcy and stability for all. Some of us have lost jobs, access to childcare or housing, and even loved ones. The weight of those losses cannot be overestimated. However, as we find ourselves in the middle of the holiday season, I find reasons to be grateful and hopeful.  
At LOCUS Impact Investing, our team, peers, and partners have all responded to the crises of 2020 with a genuine sense of duty and urgency. After all, this is "go time" for philanthropists and their partners; this is when we are called to step up in ways that others may not be able to and support those who are in greatest need. With the help of many of you and other collaborators, LOCUS: 
Helped foundation partners recommend nearly $18 million in commitments towards local investments 
Grew the Community Investment Guarantee Pool to $38 million and deployed $7.1 million in guarantees 
Deployed $90 million into the small business community via the Rebuild VA grant program, with 55% going to women-, minority-, and veteran-owned businesses, and over 45% to small businesses and nonprofits located in low-income and economically disadvantaged communities across the state 
Supported the We Care RVA and We Care 757 grant programs, providing around $750,000 in relief to small businesses impacted by the racial justice protests in Richmond and Hampton Roads, Virginia (with 80% of funds supporting minority-owned businesses) 
Helped small businesses and developers close over $140 million worth of Opportunity Zone deals in Virginia. 
Now, as we turn the corner and embrace a new year, we begin to reimagine the future. How do we build more resilient communities in a post-COVID world? How do we partner with philanthropists to invest in local communities, keeping dollars rooted where they are needed most and more than ever? How do we ensure resources and access for communities, businesses, and people most impacted by racial inequity? These are our priorities as we look forward. And while I cannot pretend to know all the answers, one thing is certain: together, we create greater impact. 
In 2021, I hope you find a trusted partner in LOCUS as you define your role in economic and community recovery. In my first few months as president of LOCUS, I have been impressed and encouraged by what our team has accomplished alongside our dedicated and mission-driven clients and peers. I look forward to strengthening existing partnerships and sparking new ones. With you, we will continue to catalyze equitable, place-based impact and support the immense potential in our partner communities for years to come. 
When you're ready, let's talk about how we can work together to ensure a productive 2021. Our door is always open. Until then, I wish you and yours a healthy and restful holiday season and revived energy in the new year. 
Sincerely, 
Sarah Stremlau 
President, LOCUS Impact Investing