Tackling Social Determinants of Health: A Non-Traditional Approach To Health Outcomes
This month, LOCUS Advisor Ed Gerardo shares a new perspective on achieving better health outcomes in under-served communities through local impact investing.
Ed Gerardo is the former Director of the Community and Social Investments division for Bon Secours Health System, Inc. In this role, he managed a Community Investment Program where a portion of unrestricted assets were made available through loans to community projects. With LOCUS, Gerardo provides feedback and guidance on healthcare and other health-related projects, including program-related investments, deposits, and lending projects.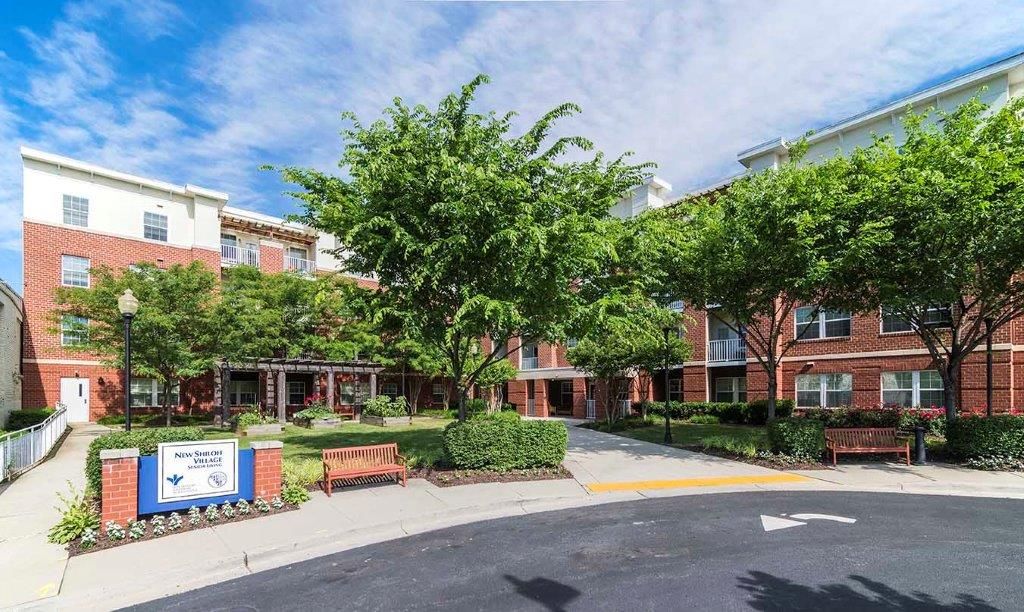 Over the last 25 years, health systems have moved to adopt a continuum of care approach, shifting from treating only episodic and individual patient conditions to a focus on population level health and the myriad social factors that impact the health of people. Referred to as "social determinants of health," these factors include the availability of good housing, economic opportunity and security, education attainment and health literacy, access to healthy and nutritious foods, transportation, recreation, as well as a safe and healthy environment in which to live. Health care providers increasingly understand that the conditions of everyday life substantially influence and account for more than 50% of individual and community health.  Residents who live a mere three to five miles apart can have significantly different life expectancies based on economic and educational means as well as availability of community resources. Among the early adopters of a more social determinant orientation was Bon Secours Hospital in west Baltimore. 
In 1995 the hospital constructed a strategic plan in partnership with residents and local foundations that expanded the mission of the hospital beyond health care services to development of affordable housing, workforce preparation, provision of childcare and financial services. Initially funded through grant dollars, these community investments sought to elevate and stabilize the standard of living and in so doing reduce unnecessary health care expenditures and improve health outcomes for the community.  A partnership with Enterprise Community Partners enabled multiple investments in affordable housing – over 800 residential units have been brought online in twenty years from a self-perpetuating fund.
In the last five years the focus on social determinants by national healthcare leaders has led to increased efforts to devote the full array of internal resources towards impact in underserved communities. In 2014, The Democracy Collaborative posited that universities and health systems are uniquely positioned to generate meaningful wealth in adjacent communities. Among the largest employers in a given area, health institutions are also substantial purchasers of goods and services. By virtue of their financial size, they are especially capable of infusing capital across communities with limited income and economic resources. By 2016, the median unrestricted reserves of non-profit health systems, rated by S&P, was $1.2 billion.[1]  To meet this opportunity for impact, the Healthcare Anchor Network (HAN) was formed under the guidance of The Democracy Collaborative.  Now comprised of more than 40 leading health systems across the country, members strive to improve the health of vulnerable communities and "build inclusive and sustainable local economies" through intentional local procurement, hiring, and place-based investment practices.[2]
While hospitals and health systems have used grant dollars and in-kind services to respond to challenging health conditions and lack of health coverage in the past, HAN presents the opportunity to utilize a portion of investable assets to make impact investments in the local community. Institutions, and their financial officers, are establishing a new set of relationships – beyond those with investment advisors and managers – with organizations capable of overseeing investments in affordable housing, community centers, Federally Qualified Healthcare Centers, and other capital-intensive facilities. These partnerships help insulate health systems from undesirable risk associated with specific projects. While loans to partner CDFIs have been the principle vehicle for impact investments, some more experienced health systems are pursuing direct investments and giving consideration to equity positions to expand capacity and opportunity for lower income communities.[3]    
More recently, leading health systems in concert with the Center for Community Investment (funded by the Lincoln Institute of Land Policy and the Robert Wood Johnson Foundation), have engaged in more comprehensive strategies of community visioning, creation of project pipelines, and attention to policies, practices, and relationships to accelerate capital absorption and equitable transformation of communities.[4]
As health systems acknowledge and accept their role as anchor institutions in their communities, the adoption of place-based investing among their financial practices remains gradual at best.  Not unlike local foundations, leadership has been slow to connect financial stewardship of investable resources with opportunities for community investment. Two challenges undergird this behavior – concern for risk and uncertainty of benefit.
Institutions and their financial officers expect and tolerate risk for their investments in the public marketplace.  They mitigate risk with diversified portfolios.  They confer with established advisors, track performance and evaluate over long-term horizons.  Unfortunately, potential investments in local communities, even when made through well-regarded CDFIs to address risk and liquidity, are frequently held to a more selective standard.   They are often not recognized as a portion of the overall portfolio, but are seen as speculative investments (financially), frequently with expectations that they will be highly successful in attaining good outcomes (mission).  Similar to early efforts to incorporate Environmental, Social, and Governance (ESG) considerations with investment selection, large anchor institutions – hospitals, universities, foundations, etc. – have been more skeptical than opportunistic to generate positive returns within their portfolios and their communities.  Perhaps a recalibration of thought and practice is warranted.       
One of the avenues to overcome such hesitancy as well as to accomplish improved outcomes is the power of collaboration. Health systems, foundations, universities, and local government all have a common interest and collective capacity to catalyze change through coordinated investments. Rather than operate independently, more entities are working across sectors, businesses and community groups to strengthen community assets and make sustainable and impactful investments.  Such cooperation and coordination more effectively distributes and reduces risk, and promotes longer-term and systemic solutions.  
As a new generation of entrepreneurial spirit has emerged among millennials, so too an opportunity exists to enable and to support more equitable and sustainable communities through well targeted place-based investments, policies that promote the common good, and cross-sectoral coordination. Anchor institutions such as health care systems can be at the forefront of this movement toward equitable community investment.
[1]     "U.S. Not-For-Profit Health Care System Median Financial Ratios – 2016 vs. 2015", S&P Global Ratings; Ratings Direct; August 24, 2017.
[2]   Hospitals Aligned for Healthy Communities toolkit series; David Zuckerman, MPP and Katie Parker; January 2017.     
[3]   See Case Studies on Dignity Health and Gundersen Health System, "Place-Based Investing: Creating Sustainable Returns and Strong Communities", Hospitals Aligned for Health Communities toolkit series.
[4] "New Tools: Diving into Shared Priorities, Pipeline, and Enabling Environment"; www.centerforcommunityinvestment.org; March 1, 2019.