The Rise of Place-Based Impact Investing
By Deb Markley
Senior Vice President, LOCUS Impact Investing
Impact investing – achieving social and environment impact alongside financial returns – is a rapidly growing global industry. GIIN reported a 17% increase in dollars invested and a 20% increase in number of deals between 2016 and 2017 alone. Within the "big tent" of impact investing is an even more important phenomenon from a community perspective – the rise of place-based impact investing. As defined in the Healthcare Anchor Network's Place-based Investing Toolkit, "place-based investing creates healthy and thriving communities by increasing available capital for positive social, economic, or environmental impacts across a wide range of areas" … from affordable housing to business development. And, place-focused foundations are increasingly important partners in bringing flexible capital to community investments.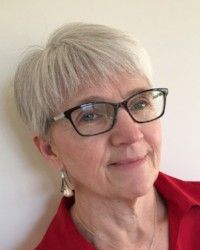 This is the LOCUS niche and we are encouraged by the research, focus and action in this field. Here are highlights of the more significant happenings related to place-based impact investing:
- The Urban Institute, in collaboration with the John D. and Catherine T. MacArthur Foundation and Mission Investors Exchange (MIE) is creating a toolkit to advance and inform the practice of place-based impact investing. Teri Lovelace, LOCUS President, is excited to be engaged in the shared-knowledge convening related to this work that is happening in early February.
- MIE's 2018 Mission Forward! Annual Conference will highlight on the ground impact investments and the leadership role of philanthropy.  LOCUS and its parent CDFI, Virginia Community Capital, have been longtime members of MIE and will be supporting the 2018 conference in Chicago this May.
- The Healthcare Anchor Network is working with 30 healthcare systems to explore how they can effectively shift resources to place-based investments as a way of addressing economic and environmental disparities in local communities. LOCUS is providing technical support to this network.
- BALLE is preparing to launch its third Local Economy Foundation Circle, a "cohort-based group of community, health and place-based private foundations that are committed to moving their money away from Wall Street investments and into direct alignment with their community missions."
Place-focused funds and foundations in communities large and small are committing to place-based investing strategies ranging from:
§  Jessie Ball duPont Fund's $3 million PRI in Self Help, an experienced national CDFI, to expand their savings, loan and other financial products to meet the needs of low-wealth households in the Jacksonville, FL area.
§  The Humboldt Area Foundation's participation in an innovative loan agreement that helped develop and build the Eureka Community Health and Wellness Center in Eureka, CA – bringing state-of-the-art health care to this rural region.
§  The Arkansas Community Foundation's $1 million PRI to Communities Unlimited, a CDFI using these resources to make small businesses loans in rural and low income communities in the state.
§  The Community Foundation of Louisville's Impact Capital Fund, investing $1.1 million in community projects that created/retained 137 jobs, housed 30 individuals in affordable housing units, created/retained 68 early childhood education spots and supported the creation of 72 new businesses.
§  Southwest Initiative Foundation – one of six Initiative Foundations in the state and a member of REDPIN (see below) and the 2nd BALLE Local Economy Foundation Circle – small business loan program, supporting 700 businesses and creating or retaining 8,590 jobs since 1986!
This list is only the tip of a rising tide of institutions turning their attention – and their capital – to the places they call home. The LOCUS team is working to build resources and tools to empower more place-focused foundations to start down the path toward local investing for impact. As foundations hear more and more about the "big tent" of impact investing, we are hearing questions like "what does that mean for my foundation and my community?" and "how do I get started?" We've heard these questions in the Rural Economic Development Philanthropy Innovators Network (REDPIN) we are facilitating with Janet Topolsky, Aspen Institute Community Strategies Group. We've participated in the discussions about solutions as part of the BALLE Local Economy Foundation Circle. And, we've had the chance to work with and learn from a range of partners including the Waco Foundation, the Community Foundation for Greater Chattanooga, The Community Foundation Serving Richmond and Central Virginia and the Danville Regional Foundation.
Place-based investing is on the rise. As LOCUS moves forward in 2018, we'll share more about what we are seeing and learning in this newsletter. We encourage you to share your stories and your questions with Teri@locusimpactinvesting.org.
- Deb Markley is Co-Founder and Managing Director of the Center for Rural Entrepreneurship and Senior Vice President of LOCUS Impact Investing. Join the LOCUS mailing list to learn more about local investing for impact.