The Role for Community Philanthropy
Supporting Their Communities in a Time of Pandemics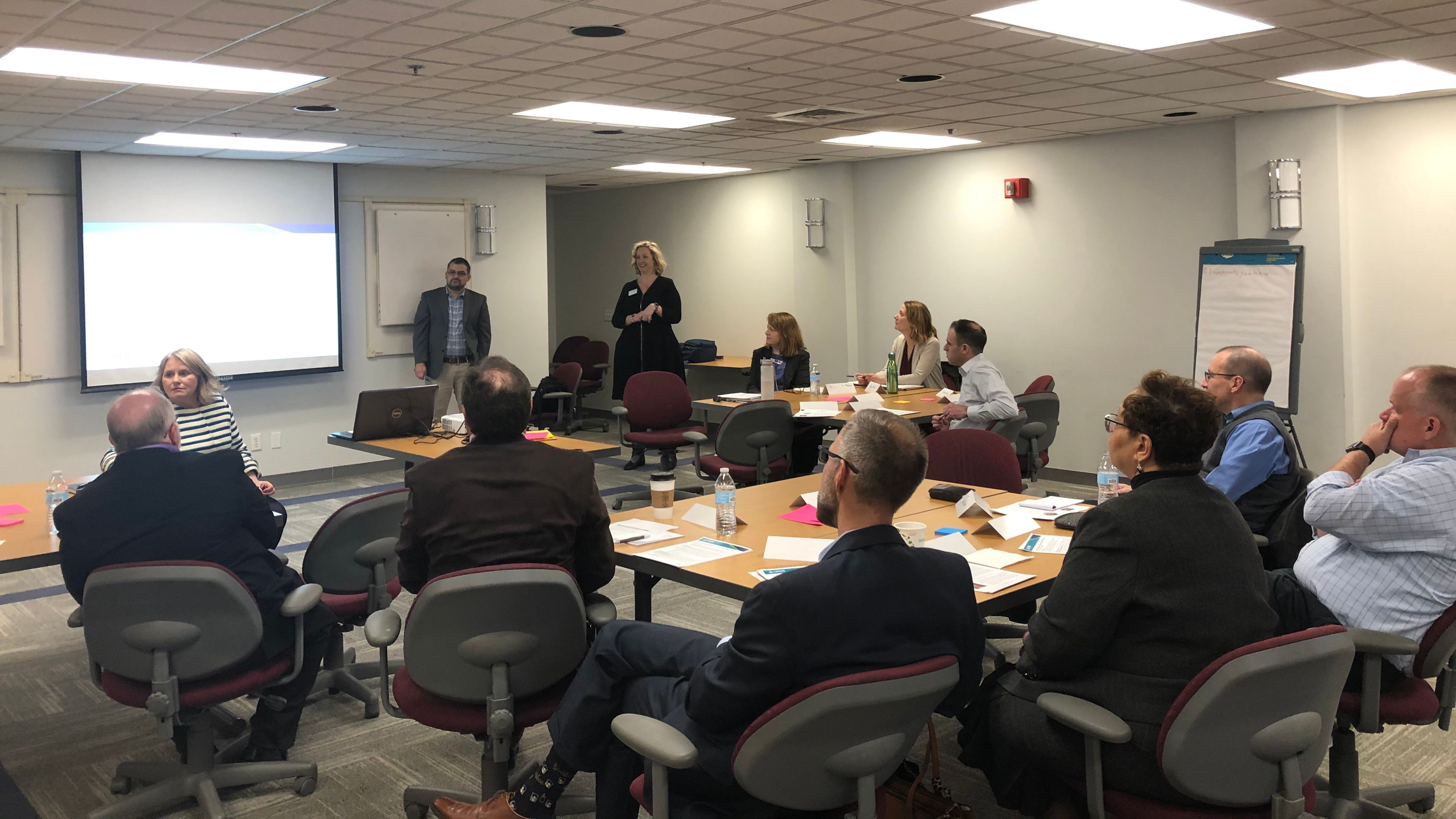 We are living through an unprecedented global challenge that calls for action at many levels. We, as individuals, have been called to support our neighbors by keeping distance from friends and family and upending our work, school, social and family lives. Our federal government and elected representatives across the political spectrum are being urged to act quickly and definitively to mitigate the health and economic impacts of COVID-19.
At LOCUS, our work centers on community philanthropy – community foundations, health care conversion foundations, private foundations and their partners. Having settled into our home offices, we've started reaching out to many of our partners to see how they and their communities are doing, and to help us consider the best ways for the LOCUS team to be supportive during this crisis. We want to share – in almost real time – what we are hearing and thinking about the role of philanthropy in the time of COVID-19.
In conversations with over a dozen place-focused foundations, we heard evidence of foundations providing immediate reassurance to neighbors and partners and mobilizing community response. They are modeling social distancing by canceling or postponing site visits and moving to remote work. They are reaching out to nonprofit partners to identify their needs and to donors to support community assistance funds. They are curating and disseminating trusted information and working with local leaders to speak with one voice. They are retooling grantmaking to address their community's most critical needs today. We've found philanthropies stepping up to fill the gaps created by COVID-19 in a number of ways, such as providing laptops to nonprofits, creating access to virtual collaboration software to keep nonprofits running, and working with a local internet provider to connect children without internet to their now-online classroom.
This crisis has also gotten foundations thinking – what is the role of community philanthropy, after the response and reassurance, as a partner in resilience?  We've believed for a long time – it is the premise on which LOCUS was founded – that foundations that care about place need to use more of their assets to ensure their communities are inclusive and resilient. In a recent email to her community, Marian Kaanon, President & CEO of the Stanislaus County Community Foundation in hard-hit California, said it well: "It's now abundantly clear to us that building a more inclusive and resilient economy is, more than ever, a critical priority."
From our vantage point, foundations become partners in resilience when they recognize the interconnection between community and economic development, actively seek a partnership role in advancing more inclusive economic development and embrace the full set of tools at their disposal including local investing. Here are three takeaways based on conversations with our foundation partners and our own CDFI about prioritizing resilience during the current crisis:
Engage new community partners. If your foundation has limited experience working as a partner with economic development and development finance, now is the time to engage. Ask your economic development organizations, banks, credit unions, community development financial institutions and others what financial needs they are witnessing for small businesses, affordable housing developers and others. Dig deeper to see who is being hurt the most – is it micro businesses, women entrepreneurs, entrepreneurs of color, nonprofit housing organizations? In such conversations, we know many foundations discover opportunities to use grants differently.  For example, using grant funds to buy down interest rates on affordable housing loans gives developers flexibility to reduce or delay rent payments for families impacted by layoffs.  You might consider a long-term low interest loan from your endowment to shore up the capital local banks have for lending. Or, use your balance sheet to make an unfunded guarantee that would allow these development finance partners to take on higher risk borrowers during this crisis.
Move from a grant mindset to an investment mindset. Nonprofit grantees are experiencing significant financial disruption from cancelled fundraising and other events that generate much needed revenue. While grantmaking is the most well-used tool in a foundation's toolkit, this moment of crisis demands more. In the short term, for example, a foundation can provide a no-interest bridge loan to carry a local nonprofit until key fundraising events can be rescheduled, or until federal reimbursement dollars are received. Serving a patient capital role, a foundation could provide a long-term loan (with interest only payments in the short-term) to an internet service provider, enabling them to expand access to all households without regard for ability to pay at a time when online learning and work are so important.
Consider using your investing capacity to support small businesses. Main street businesses, independent consumer service companies, small farmers and their employees have already suffered significant loss of demand and income as we all shelter at home. Many of these businesses do not have the cash balances held by larger companies and are particularly vulnerable. In California, the Silicon Valley Community Foundation has partnered with Opportunity Fund, a microenterprise lender in the state, to create the Small Business Relief Fund. The fund will provide both technical support and capital to self-employed individuals and small businesses.
We don't mean to suggest that these steps are easy or even right for all place-focused foundations, but at this unprecedented moment we are witnessing foundations stepping up to the current challenge in unprecedented ways.  It is often said that times of crisis can breed opportunity.  For place-focused foundations, that could mean an opportunity to recommit to the principles of community leadership; a chance to rethink the role of community philanthropy in ensuring inclusive economic development and prosperity; a time to embrace all the tools at your disposal, including local investing to help your communities recover from this crisis and move toward a more resilient future.
We intend to do our part to support your leadership efforts going forward. In the weeks ahead, we will continue to gather, curate and share back your creative efforts of community response, recovery and resilience. We will work with our partners to create virtual peer learning opportunities so we can continue to support and learn from one another.  And, we are here to talk or problem solve with you at any time. If you want to set up a 30-60 minute call with a member of the LOCUS staff or share with us what you're doing to help your community during this crisis, please reach out to us; we'd love to hear from you. Stay safe!