Wealth in Unexpected Places: How Data Uncovered Opportunity for Philanthropy in Kitsap County
This month, Travis Green, LOCUS Solutions Consultant, and Dana Williams, LOCUS Analyst, share how the Transfer of Wealth™  uncovered philanthropic resources in Kitsap County, Washington.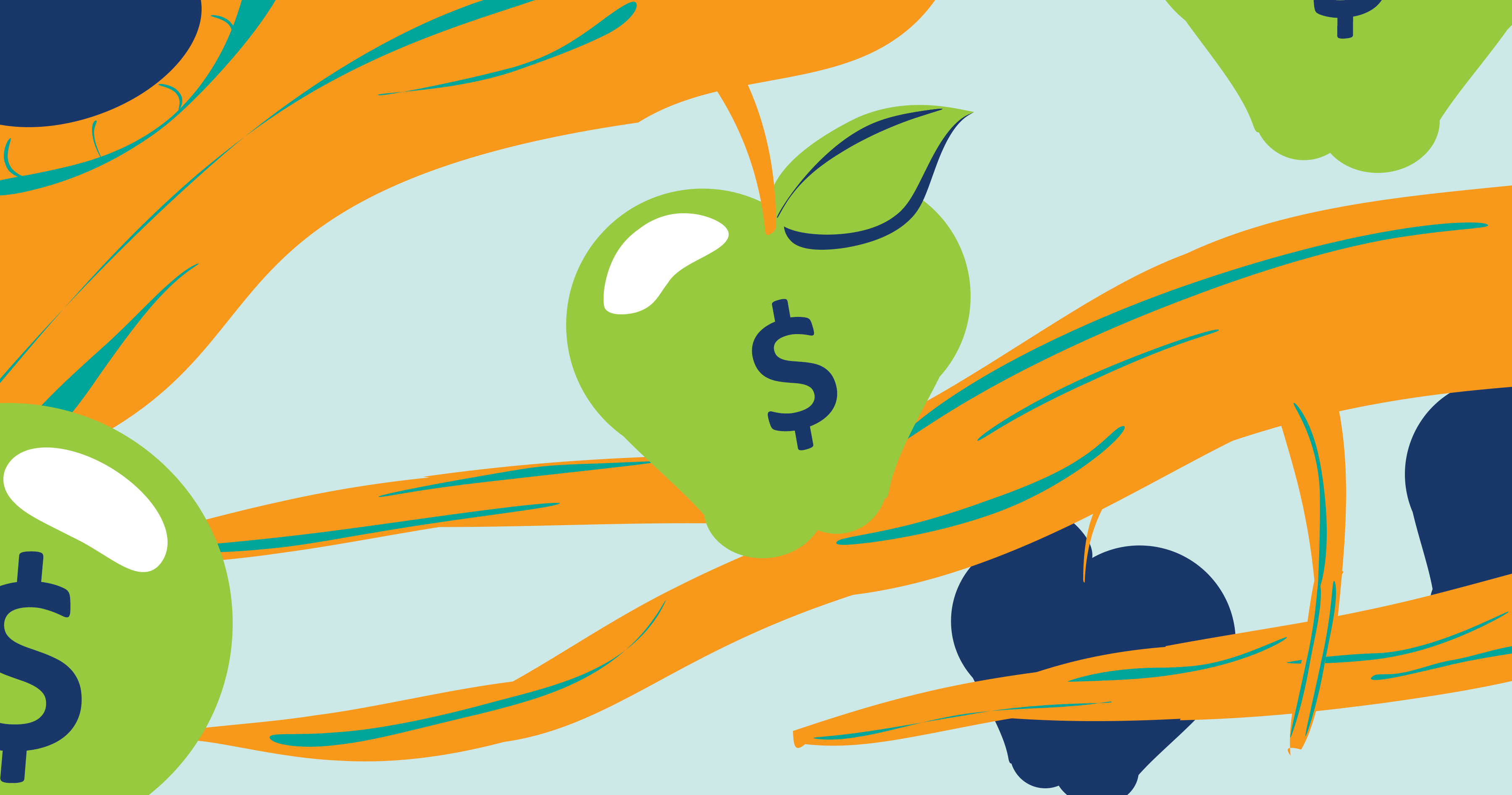 The Kitsap Peninsula, West of Seattle, has just 1/20th the population of its metropolitan neighbor across the Puget Sound, Seattle. But a recent report produced by LOCUS Impact Investing found that by 2048, the region's transfer of wealth opportunity could help finance 180 new community facilities or make 3,600 new small business loans to drive the Peninsula's prosperity and quality of life. That's on top of $1.5 billion that could be granted to local nonprofits to address other community needs.
But where is this "transfer of wealth" coming from that could make such a difference for Kitsap? It's local, and it's on the Peninsula today. It's in bank accounts, invested in local businesses, held in local real estate, and saved in retirement plans. LOCUS' Transfer of Wealth™ analysis provides a reasonable estimate of the total household wealth that will transfer from one generation to the next over a given period, 10 years or 50 years, for a region like the Kitsap Peninsula. Transfer of wealth estimates are scenarios of a "most likely future" based on historical research and reasonable assumptions of the future.
While past research has found that most of this household wealth – an average of $879,000 – will be passed on to heirs, evidence shows that individuals and families also give back to their communities, keeping some of that wealth invested in and granting to the places they have called home. Many foundations mount "Just 5%" campaigns targeting the capture of 5% of a region's transfer of wealth opportunity. Anecdotes from the Nebraska Community Foundation and Central Florida Foundation show than when foundation set achievable, future-oriented goals for capturing transferring wealth, they can make significant progress.
Foundations and nonprofits from Maine to Florida, from Los Angeles to New York, have commissioned Transfer of Wealth™ analysis from LOCUS for almost two decades, and last year, The Chronicle of Philanthropy published our new national transfer of wealth estimates. By tracking the transfer of wealth across generations, this report shines a light on the resources that philanthropic organizations across America might tap in the years ahead to support community grantmaking, and increasingly, local impact investing. Communities and regions need tools and support for moving from understanding their wealth opportunity to developing strategic and long-term investments that will make a difference in the futures of their communities. Transfer of Wealth™ analysis is one way we bring empowering research to community leaders as a decision-making tool.
More and more, foundations are recognizing the importance of tools like place-based impact investing to improve education, health, economic development and produce community amenities. The challenge has always been where the assets come from. Some community foundations worry that using endowed resources may hurt their critical grantmaking efforts. The question is: can traditional grant programs and non-traditional philanthropy coexist given the resources in a community? The Kitsap Peninsula Transfer of Wealth™ analysis shows that, yes, foundations can do both – support a significant and ongoing grantmaking program and build new philanthropic community funds to invest in local food, clean energy, housing, and health. The data reveals that, in many cases, there's more wealth waiting to be tapped than most institutions think.
The study commissioned by Kitsap Community Foundation in collaboration with ten nonprofits found that the region's 106,478 households currently hold $94 billion in wealth. In 10 years, the study estimates $12 billion of that will transfer between generations. In the next 50 years, $100 billion will transfer. Using this analysis and goals established by the study participants, the transfer of wealth report suggests that local nonprofits and foundations working in concert might create an endowed grant fund distributing $71 million annually as well as a revolving local philanthropic investment fund of $31 million.
That's a lot of wealth that can be used to support the Peninsula's current pressing needs, but it's also a lot of wealth that can be invested for the long-term and used to address larger systemic challenges. Healthy and vibrant places take investment – investment in schools, housing, main streets, businesses, hospitals, and much, much more. Philanthropies need the capital and the skills to make these critical local investments. The study concludes that Kitsap's transfer of wealth opportunity likely represents one of the most underdeveloped resources for furthering community betterment projects and programs. Community economic development takes time. Frequently, place-focused foundations need to wait for the grantee with the right set of skills, a government that is ready to partner, or for the right donor with aligned priorities. A strategy to capture just a portion of the region's wealth transfer needs to start now. To learn more about this work, contact Travis Green.