What We Do
LOCUS is committed to seeing communities achieve a more prosperous, vibrant future. And, we see a role for place-focused foundations in making that happen. One of the more important roles that foundations can take on is local impact investing.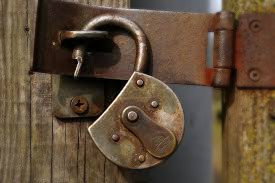 By unlocking philanthropic capital to make direct mission investments, foundations contribute to building more prosperous, vibrant communities.
Local investing takes knowledge, strategy and implementation tools and support. We believe the journey toward local investing begins with empowering research – analysis that can help foundations better understand the local or regional economy and their role in it, the critical issues that communities face and the partners that might be engaged. With this base of knowledge, it is easier to explore and create an economic development strategy that puts more of the foundation's assets to effective use including through local investing. And, with a strategy in place, the path toward implementation becomes clear.
LOCUS is a trusted partner with foundations that seek to change as the world around them changes. We are committed to helping unlock philanthropic capital through a comprehensive continuum of solutions:
Local Impact Strategy Solutions
Philanthropic analytic tools and services, including Transfer of Wealth™ Opportunity Analysis
One-on-one strategy development with foundation staff and board
Peer learning knowledge building workshops and institutes
Assessment of local partners and economic development opportunities
Establishment of local impact investing policies and procedures
Local Investment and Advisory Solutions
Deal sourcing and due diligence
Underwriting services
Servicing of individual deals, loan and PRI portfolios
Monitoring and annual review of investments
Impact tracking and reporting
Place-Based Impact Investing in Opportunity Zones
In December 2017, Congress passed the Tax Cuts and Jobs Act which included the Opportunity Zone tax incentive meant to spur economic development and revitalization in communities lacking access to capital. With guidance from LOCUS, place-focused philanthropy can lead the charge in Opportunity Zones in three key ways:
Get community stakeholders up-to-speed and action-oriented
Deploy the Foundation's assets
Establish Opportunity Zone markets
Ready and committed to local mission-aligned investing? Check out this info-graphic about our LOCUS Solutions and Tools – how we provide the support needed for foundations to effectively invest on their own or in partnership with other foundations.