Local Impact Strategy Solutions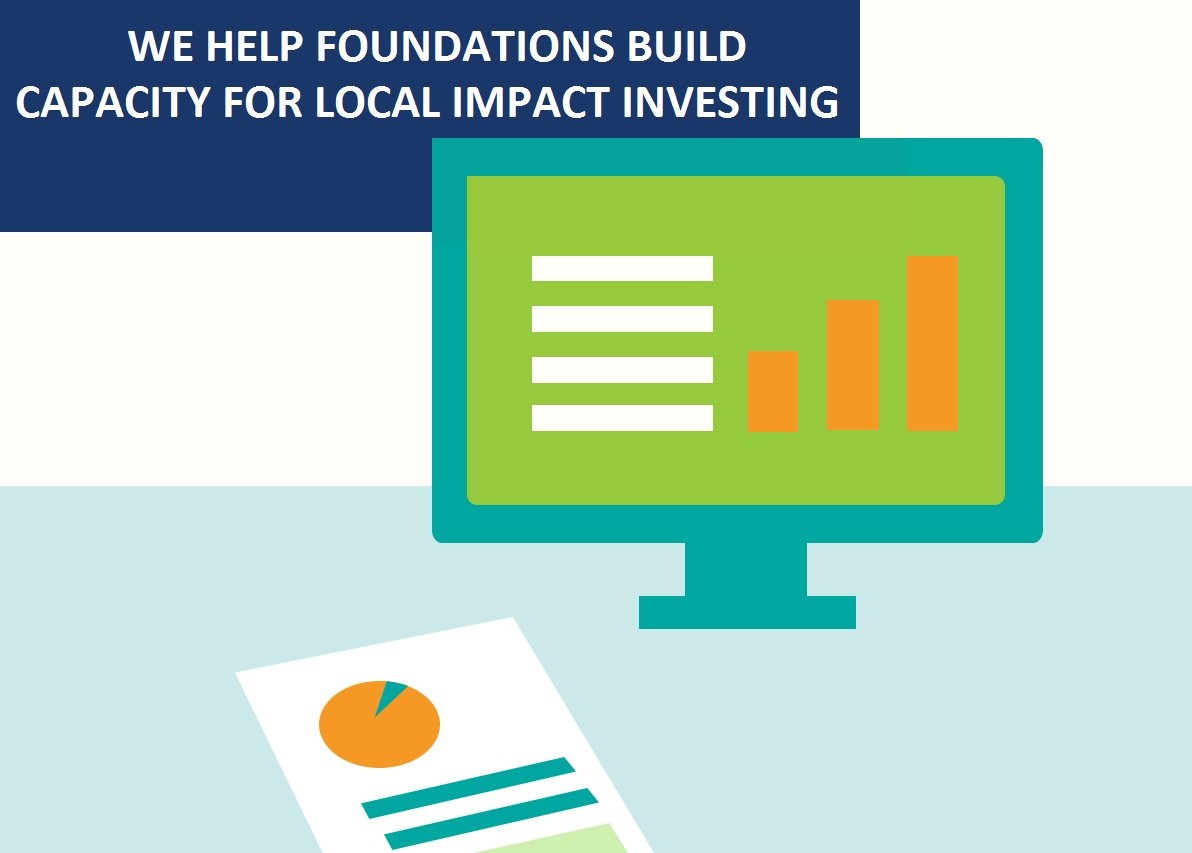 Impact investing covers a broad range of actions on the part of philanthropic organizations. More place-focused foundations are exploring local impact investing – putting their dollars to work in their communities and regions. Moving in this new and exciting direction involves changing the culture of the foundation and building new skills and capacities. The LOCUS team partners with foundations to build their capacity and leadership for local impact investing by:
Using LOCUS Philanthropy Tools to help foundations better understand the local context and opportunities.
Conducting strategic assessment related to foundation capacity, economic development partners and mission investment opportunities.
Providing guidance and models related to the creation of mission investment policies and procedures.
Identifying and assessing mission-aligned community economic development deals and engaging key stakeholders.
Fostering peer learning and exchange with other foundations.
Explore our Solutions
---
Regional Associations of Philanthropy Solutions
An introductory workshop that exposes place-focused foundations to impact investing and the specific tool of local impact investing. Foundations will explore topics including why and how foundations are investing locally, the challenges of building an investing strategy, identifying community partners, and understanding resources available for foundations moving into local investing.
A two-day intensive workshop designed to help place-focused foundations explore specific impact investing implementation topics including conducting due diligence on investment partners, tools for understanding the landscape of investment deals, working with the board and investment advisor on investment supporting policies and procedures, and building the capacity to manage local investing.
The cohort process brings together a group of foundations to explore the opportunities (and challenges) associated with local impact investing. The cohort process will help place-focused foundations intentionally explore, develop and begin to execute a local investing strategy that meets their unique goals.
Individual Foundation Solutions
The LOCUS team works with foundations to design the right training to build capacity for local impact investing. Training is provided on-site as well as through virtual meetings. Topics may include: Discovering Your Partners; Engaging High Performing Grantees; Exploring the Power of Guarantees; Finding PRI Candidates; Evaluating CDFIs.
The LOCUS team is committed to empowering place-focused foundations to invest their capital locally to build prosperous, vibrant communities. But, we know that a foundation may want more customized guidance, insights and support along the way. The LOCUS team can design and deliver one-on-one support for a foundation team to build the capacity for local impact investing.