LOCUS Team
David Newsome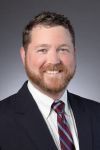 david@locusimpactinvesting.org
David Newsome is Vice President of Strategic Initiatives at LOCUS and VCC. His current work at LOCUS is focused on strategic planning and managing the Community Investment Guarantee Pool (CIGP). With VCC, he supports the Finance team with their ongoing strategic and operational improvement projects.
Prior to VCC/LOCUS, David was a consultant with McKinsey & Company in Detroit, where he focused on community and economic development as well as corporate operational improvement. Prior to that he was the Special Assistant to the President at the Kresge Foundation. He is passionate about creating thriving, equitable communities and feels fortunate to have had the opportunity to work across multiple sectors in service of that goal.
David holds undergraduate degrees in linguistics and urban studies from the University of Virginia and a Master in City Planning and MBA from the Massachusetts Institute of Technology. He splits his time between Richmond and Wintergreen, VA, where he can be found going on outdoor adventures with his four sons.