LOCUS Team
David Newsome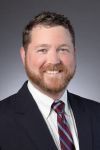 david@locusimpactinvesting.org
David Newsome is the Vice President of Strategy initiatives at VCC/LOCUS. In this role, he supports strategic and financial planning, leads operational improvement initiatives, and manages critical projects and programs such as the Community Investment Guarantee Pool (CIGP).
Prior to joining LOCUS and VCC, David was a consultant with McKinsey & Company in Detroit where he worked with governments, non-profits, and businesses around the globe to develop and implement strategies and operational improvement plans. David also served as the Special Assistant to the President of The Kresge Foundation from 2017-2018. Through cross-sector experiences, he has developed a unique skill set and perspective on the roles various stakeholders can and should play to support equitable, thriving communities.
David holds undergraduate degrees in linguistics and urban studies from the University of Virginia and a Masters in City Planning as well as an MBA from the Massachusetts Institute of Technology. He splits his time between Richmond and Wintergreen, VA, where he can be found playing boardgames, making crafts/science experiments, and going on outdoor adventures with his four sons. David is on the advisory boards for the Echols Scholars Program at UVa and Hope Community Outreach and Development (HCOD) in Detroit.