LOCUS Team
Fran Lutz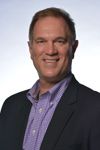 Fran Lutz is an innovative, hands-on leader with over 25 years of proven success, spanning for-profit and nonprofit sectors, including 15 years of extensive international experience. He is the founder and managing partner of True Path Advisory Group, from which he supports LOCUS' manage of the Community Investment Guarantee Pool. Most recently, Fran served for five years as the CFO of Opportunity Finance Network (OFN), the national leadership network for mission-related community development financial institutions, working to align capital with social, political, and economic justice. This network invests over $5 billion annually in opportunities that benefit low-wealth, low-income people and disinvested communities across America.  At OFN, Fran was responsible for leading OFN's financial, IT, human capital, lending, and risk management strategies.
Prior to working for OFN, Fran served over 20 years as a senior executive in the financial services industry, specializing in international banking, structured finance, capital markets, impact investing, and wealth advisory services. His banking career spans both community banks and the largest banks in the world. Fran also served as Group CFO for a private multinational group of diversified businesses, specializing in the healthcare, IT, real estate, and manufacturing industries.
Fran has lived, worked, and traveled extensively overseas with a focus on developing and frontier countries. He has a passionate, personal commitment to social and economic justice, serving on the boards of several nonprofit, educational, and religious organizations. Fran received his BA in Economics from Franklin and Marshall College.
Fran lives in Landenberg, PA with his wife, two children, one dogs, and two cats. He is an avid cyclist, photographer, and outdoorsman.