LOCUS Team
Kipton Currier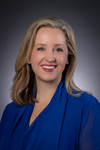 kipton@locusimpactinvesting.org
At LOCUS Impact Investing, Kipton Currier works with place-focused foundations and organizations to create more vibrant communities through unlocking and deploying capital locally.  In her current role, she is the project manager for the Community Investment Guarantee Facility.
Prior to her work with LOCUS, Kipton had successful careers in Manhattan real estate and healthcare.  Kipton has led organizations and ventures through acquisitions, mergers, rebranding and early stage growth.  With a background in population health, Kipton understands that inclusive and equitable flows of capital leads to healthier communities.
Kipton is a graduate of the College of William and Mary's MBA program with specializations in healthcare and entrepreneurship.  She received her B.A. in Sociology from the University of Virginia.  In her spare time, Kipton enjoys playing strategy games, volunteering in Richmond, traveling with her husband and walking with their dog, Mason.